June 17, 2020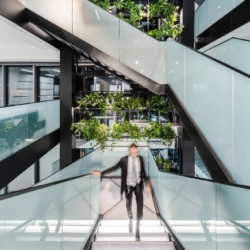 So far, 2020 has not gone to plan. For businesses, and the people they employ, the next few months may be just as bumpy, as each country, state and city takes its own approach to a phased return to work after lockdown. Today, in Houston, offices are limited to 25 percent capacity, in London, the underground is capped at 13-15 percent capacity, while in New Zealand and other countries hospitality and retail are returning with heightened hygiene measures and social distancing in place.
With so many variables to consider, the easing of lockdown will be just as much, if not more, of a challenge for businesses as entering it in the first place. For companies with a global workforce, this may be more complicated still, with hundreds of unique cases to consider. Countries are easing measures at different rates; while Australia and Thailand aim to completely end restrictions by July, a spike in cases in South Korea has seen some restrictions re-imposed. The new normal looks different for everyone.
However, one common, unifying theme, is that businesses have learnt a great deal about their people, their processes, and their culture in these last few months. And the impact has the potential to be transformative. Twitter, for one, has confirmed that employees will be able to work from home forever, should they wish to do so. COVID-19 has allowed them to fully test their decentralised and distributed workforce model – and prove it works.
For some employers, this represents a once-in-a-generation opportunity to adjust or entirely reinvent their workforce strategies. Many businesses, however, are at a crossroads, unsure of whether to embrace these shifts for the longer term, or swim back against the tide. Now is the time to reflect on what they have learnt and decide what their 'new normal' looks like.
Here are some key questions to consider when planning for what happens next.
What flexible working practices will we keep?
The benefits of flexible working are well recognised; start-ups have long avoided establishing HQs to minimise their overheads and attract and retain a wider pool of talent. Broadening recruitment beyond core office locations also offers inclusion and diversity gains and increases companies' ability to fill competitive or niche positions.
Despite its benefits, many companies have been reluctant to adopt a fully flexible model
Flexible working has long been desired – and increasingly demanded – by the workforce too. According to GETI 2019, flexible working is one of the top five benefits that attract talent to a workplace, while professionals identify flexible working as the second most common factor for being happy in their roles, regardless of age or gender (GETI 2018).
However, despite these benefits, many companies have been reluctant to adopt a fully flexible model. Some barriers are cultural, such as line manager attitudes and lack of senior leadership support. In other cases, there has been a simple lack of awareness that it could work for their business; COVID-19 is opening minds as to what's possible.
Now, the stigma of working from home has dissipated as millions of people have had no choice but to do just that – proving that presenteeism and productivity are not mutually exclusive and, in some cases, quite the opposite. Flexible hours have become necessary to work around inflexible commitments such as childcare, and we have become a lot more aware and understanding of each other as individuals – at all levels of the organisation.
Does this mean the death of the office?
COVID-19 has pulled into focus just how important daily social interactions are to our everyday lives. For many, offices are a key space to maintain those vital human connections with colleagues and clients, both personally and professionally. Translating a vibrant office culture into an online format has been one of the key challenges for businesses during the pandemic.
Without the need to leave the office it can be difficult to switch off
Those workplaces with strong cultural ties with have likely found this task easier than more disconnected peers. In the same vein, adapting has been easier for some departments than others, with colleagues in sales and business development, who so often rely on face-to-face relationships, having had the greatest hurdles to overcome.
In theory employees have had more free time – unburdened by the typical commute to work. However, in reality the opposite is often true. Without the need to leave the office it can be difficult to switch off. Companies need to consciously manage that feeling of always needing to be 'on' and watch for shifts towards online presenteeism. It does not help that one feels an almost primal instinct to respond whenever the ding of the workplace chat app goes off.
And there are physical aspects of the office to consider too. Modern offices are designed with comfort and health in mind – from air conditioning and ventilation to lighting and noise levels and ergonomic desk chairs. These little details all add up to create a productive workplace that limits distractions. There will be many people who long for the day they can return to the office as they juggle a laptop in one hand and their child in another.
So, for those companies that do pursue a more flexible workplace culture, balance is a must. A hybrid solution that focuses on inclusivity will likely be optimal for almost everyone. What that looks like will be unique to every company, but the common denominator is empowering employee choice.
Do we need to be more adaptable?
Between job losses, furloughs and sickness, COVID-19 has required many colleagues to adapt and cover roles outside of their usual remit, developing new skills and core competencies in the process.
As lockdown subsides, some companies may find they no longer have the resources to retain a large workforce. Instead many employers are retaining staff that can flex between roles and departments as needed – not too dissimilar to people on apprenticeships.
The upside is, by building a nimbler workforce, businesses will be better able to turn on a dime and take advantage of opportunities as they arise. For many employees this will require a formal variation in their roles and responsibilities, a collaborative culture, and an emphasis on the importance of buy-in. It will also require a considered look at departmental structures and a frank discussion on where teams can be more inter-disciplinary to improve productivity and delivery.
For maximum flexibility, companies should also focus on developing the core tenets of adaptability within their processes and workforce. This may mean developing workforce skills such as resourcefulness and problem-solving or coaching curiosity, emotional resilience and a tolerance for uncertainty. Some people will always be more adaptable than others, but there are certain skills that can be taught.
There are substantial benefits to be had from employers embracing a change in the way they engage their most valuable asset – increased retention, enhanced productivity and more choice for candidates and companies alike. This is an opportunity for companies to reinvent and reinvest in their workforce strategies – those that don't may find that they get left behind.
Image: Nordea offices Warsaw, designed by Workplace and featured in the new issue of IN Magazine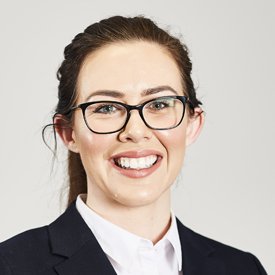 Louise is Group HR Director, Airswift.  Louise has an MSc in Human Resource Management, a BSc in Psychology and Counselling and is a member of the Chartered Institute of Personnel and Development.