May 26, 2021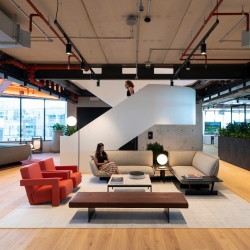 When it comes to conversations about work and workplaces, the past year has offered a fully immersive experience. Everybody now has an opinion. Inevitably some of them are better informed and more rooted in experience than others. So, after a full year of talk and as we return to some form of routine working life, the time has come to take stock. Few organisations and people will remain untouched by the sudden shift in attitudes towards working life, so we asked four workplace experts for their views on the current state of play.
Each will be taking part in the knowledge programme at The Workspace Design Show in London this November which will explore and expand on many of the themes they raise here.
What is evident in these brief conversations is how this past year has offered us a chance to rethink the workplace, while acknowledging that many of the ideas about the shift are not new, but existing ideas energised by the pandemic.
Gill Parker, CEO of BDG architecture + design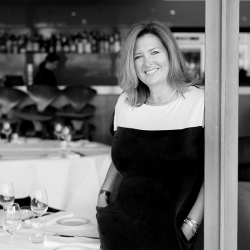 The workplace will continue to be where the magic happens for many organisations. It provides the spark for creativity and that is ultimately the source of livelihood for many people and the foundation of their success and that of the organisation.
Firms will also have to start considering how people are working at home. Even before COVID homeworking environments were subject to health and safety checks, but during lockdown these were not taking place, especially in those situations where the change to remote work was considered temporary. Once organisations start looking at the suitability of home spaces for working, we may see a different picture emerging.
As well as employee wellbeing, I think the conversation will now focus more on the needs of the organisation and how it can shape itself to thrive in the new era. This will include looking how younger workers join the firm and learn about work, their colleagues, and the organisation. Right now, there is no better way of doing that than by being together.
We also need to talk about those people excluded from the conversations about the future of work. An important statistic to remember is that working from home is only applicable and possible for 33 percent of the working population. It's a real privilege have the option to work remotely. Not everyone is a knowledge worker and even when they are, we must consider all of the available options for them and how they might change over time.
Collin Burry FIIDA LEED AP, Principal, Gensler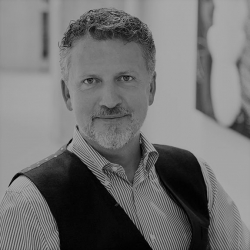 We've lived through and are living in times that we all believe will create seminal change. This has led many of us, me included, to harness this moment to predict the future. One has to wonder if that search for solutions comes from the insecurity of the unknown that this past year has created for each of us? This is human nature; we want the comfort of knowing what the future holds, and so we want our clients to know we hold the keys to that future.  The reality is none of us really know.  As a wise sage friend of mine in San Francisco recently reminded me, might we use the discussions and "research we are doing now to inform the questions we should be asking versus the solutions we offer.
Questioning and it's twin sibling, listening, are the best elements to take ALL of us where we best need to go next."  I'm with him. The world has come together to move through the pandemic.  Will we continue to work together on the thorny issues our world is facing to take full advantage of this collective experience?   Or will we squander the momentum by thinking we know best and in doing so, close our ears and minds to the true opportunities that lie ahead of us; to make our world – earth – a better place, post Covid, through the power of listening, questioning and working together?
Richard Benson, Creative Managing Director, Allen International (part of Accenture Interactive)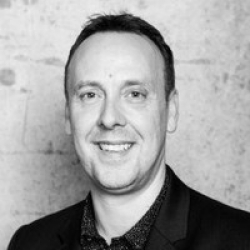 There are a couple of challenges and opportunities that I feel are important to raise. The first is the matter of the future hybrid workplace experience and its implications for gender equality in the workplace.
Studies such as our own and another from PwC have highlighted how during Covid home working has in many ways increased the unequal burden of care carried by women in households, leading to women leaving the workforce as a result. Potential career progression in some organisations may favour those who can commit more time in the office as it will enable greater social engagement with management and corporate peers.
The design of flexible work experiences and environments must address this if we are to ensure gender equality in the workplace. Greater physical / virtual team collaboration tools between the office and home, truly flexible working rhythms that befit better work / home balances. Such points must be considered if we are to leverage the positive learnings and combat negative side effects since the Covid outbreak and progression opportunities for women in the workplace are not to be set back to pre-2017 levels.
The second is the de-centralisation of workplace geographically. All sectors have recognised the benefits of de-centralising their real estate footprint and the positive impact this can unlock both in terms of economics and productivity. Lost travel time to and from the office and location of smaller satellite workplace hubs more broadly spread across the country, enable a better more convenient access to space and opportunity for greater regional diversity in the workforce. However, organisations are now realising they must not underestimate the power of human social interaction within a distributed team. The 'accidental collision' or cultural significance of designed physical interactions 'away from the screen' must be considered within any innovative global real estate strategy to ensure a brands culture is not lost and a broader cross-department community fostered.
Andrew Linwood, Head of Hospitality, Areen Design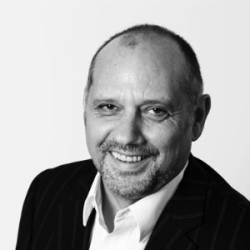 One of the biggest aspects missing from our lives in lockdown is socialising, and this has been talked about a great deal in terms of community and wellbeing, but what role does that play in the workplace? We're all experiencing the shift to remote working and witnessing first-hand the effects isolation can have on a team's ability to work cohesively.
Technology has played its role in bringing us closer together, but will this ever bridge the gap left by impromptu social interaction in the workplace? Are there longer-term effects on mental health that we have yet to see?