November 28, 2019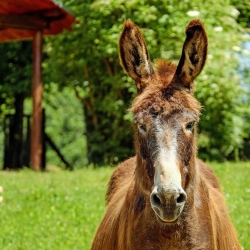 New research by HR solutions provider People First, part of MHR International, claims that nearly three-quarters of bosses think that their employees do not like change. However, the same research suggests that 1 in 4 employees say that it is in fact their bosses who do not like change and who are holding the business back. Surveying the attitudes of 250 bosses and 250 employees from firms across the UK, the research highlights an interesting disconnect between bosses and their staff when asked about the other's shortcomings.
Over half (58 percent) of bosses claimed that their employees were unwilling to upgrade their skills, whereas almost 1 in 3 employees highlighted inadequate training as a key shortfall. This level of inconsistency is highlighted frequently throughout the research, demonstrating a gap in understanding that could damage business growth, restrict attempts to change the business and adversely impact staff morale.
The research goes into more detail, pointing out that 53 percent of bosses think that their staff need constant supervision. However, 31 percent of staff think their bosses are unresponsive and fail to understand the flexible needs of an agile and modern workforce.
When asked about where their employees fall short, 52 percent of bosses cited poor productivity as a key problem. While productivity may be low, 37 percent of staff drew attention to low pay and poor pension plans, and 38 percent highlighted a lack of employee benefits – both things that could directly boost morale and increase productivity. For example, 90 percent of employees think perks like breakfasts are important or crucial when it comes to creating a better working environment.
A friendly and professional workplace was the most popular requirement for those surveyed, with 62 percent of staff picking it as their number one priority. 56 percent wanted better rewards for excelling at work, and 54 percent of staff cited worthwhile perks and benefits as their number one driver.
Mark Williams, Senior VP Product at People First, said of the research, "The way employees and employers perceive each other points to a huge gap in the feedback loop, where employee's needs aren't sufficiently being met or even understood. Businesses need to actively and regularly seek feedback from their staff, and that feedback needs to be acted upon. Employers need to listen more closely to the needs of their staff in order to avoid increased turnover and decreased morale. Opening up more channels for feedback and introducing better mechanisms for recording and using that feedback, should be high on any business' list of priorities."
Image by Couleur