April 3, 2020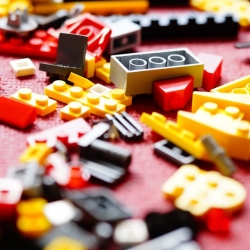 Nearly two thirds (62 percent) of UK small business owners remain confident about their business prospects despite the coronavirus crisis, according to a study from Bionic. The government's response to the pandemic has forced many SMEs, particularly in the retail, hospitality and leisure space, to close their doors to customers. Responding to the lockdown, 78 percent of small businesses have pivoted the way their business operates to continue trading through the crisis.
The government has announced a raft of measures to support businesses affected, including grants, business loans and the Coronavirus Job Retention Scheme, to help cover the cost of employee salaries kept on by companies. Despite widespread awareness of the various government support schemes, there is concern among SMEs about the suitability and availability of these initiatives. Cash flow crunches and redundancies remain likely for some.
More than a quarter (28 percent) of small businesses have already applied for access to the government's financial assistance; a further 34 percent have researched how to access it.
One in seven (15 percent) SME owners have tried to access funds but were unsuccessful.
The average business can stay solvent on current cash reserves for 10 weeks (67.5 days). Only 32 percent have enough money to keep the business afloat for three months or more.
Just 14 percent have already made staff redundancies, but 49 percent expect to have to lay off staff.
Commenting on the research, Paul Galligan, CEO of Bionic, said: "Small businesses across the UK are facing unprecedented challenges. Everyone is doing their bit in the nation's fight against Coronavirus and SMEs are responding resolutely, with innovation, creativity and passion, not only to keep their business going, but often to play a key part in wider community efforts. UK small businesses are demonstrating incredible resilience. Many have transformed their business model in a matter of weeks, by moving services online, launching a delivery service or creating a home office."
Image by M W