April 3, 2020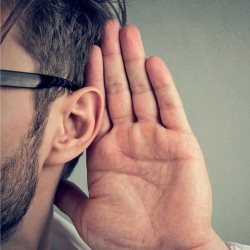 According to new research by market researchers IPSOS and EPOS, 95 percent of audio end-users and decision makers experience problems relating to sound that affect their concentration or efficiency at work. Common complaints include being disturbed by loud colleagues (50 percent), overall noise levels in working environments (48 percent) and interruptions from colleagues (46 percent).
These findings and more are according to the Understanding Sound Experiences Report, which surveyed 2,500 end-users and decision makers of audio equipment, over 75 percent of whom work in organisations of over 200 people.
The report claims that as technology has proliferated and working habits have evolved, the volume of telephone calls, conference calls and teleconferences has increased in turn. Remote communication encourages flexible working, but also has its downsides: 44 percent of end users report poor sound quality while making phone calls, and 39 percent the same with internet calls.
In total, 87 percent of end-users surveyed have experienced at least one pain point due to poor sound quality on calls, whether in the office or working from home. These include background noise (42 percent), having to repeat yourself (34 percent) and asking for information to be repeated (34 percent). These pain points cause a number of costs for companies that lack access to high-quality audio technology.
The time cost: On average end-users are losing 29 minutes per week due to poor sound quality on voice calls, time spent double checking information via follow-up emails or calls. For the average full-time worker, this equates to just over three days of lost time per year.
The productivity cost: This time wasted contributes to a productivity cost to the employer. Looking for example at the average UK wage according to OECD data, 29 minutes a week equates to £389.48 (UK) per employee, per year of salary spent on needless work. For organisations with 10 employees, this is a productivity loss resulting in £3,894.80 wasted expenditure per year. Extrapolated further, businesses that employee over 100 people risk losing over £30,000 per annum in this way.
The business cost: It's not just productivity that can suffer due to bad audio quality. According to decision makers, poor audio quality on calls has meant dissatisfied clients (23 percent), financial loss due to incorrectly undertaking a task (18 percent), loss of a key piece of work / a deal resulting in financial loss to the company (18 percent), or even loss of a pitch / tender (19 percent).