June 27, 2022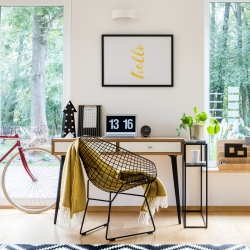 Employers appear to lack trust in their workers to decide where they are the most productive, with more people now returning to the office full-time. Whilst 76 percent of UK respondents said they are more productive working remotely or are just as productive as they are in the office, 65 percent also believe their employer is concerned they are actually less productive when working from home. According to the fifth quarterly Talent Index from Beamery, almost half of workers (44 percent) in the UK say they have been asked to return to the office full-time with almost nine out of ten (88 percent) saying their employer sees staff returning to the office as essential and important. 
Beamery's Talent Index statistics, tracking the number of UK workers returning to the office full time, now reveals a sharp rise. In October 2021, 35 percent said they had returned to the office full-time, in December 2021 26 percent said the same and in March this year it was 25 percent. This is compared to a jump up to 44 percent in the latest figures.
Trust – or lack of it – also seems to correspond with age, with 81 percent of workers aged 18-24 reporting that their employer is concerned they are less productive at home, versus 48 percent aged 55-64.
This employer crisis of confidence in working from home follows Jacob Rees Mogg and Lord Alan Sugar's recent comments that people don't work as productively at home as when they are in an office.  This is to some degree reflected by the data, which states that 41 percent of workers think their employer sees productivity as an important reason for returning to the office. Improving staff morale and team building were other reasons for the call to return according to 43 percent.
The data also examined worker loyalty during the cost of living crisis. 67 percent of employees surveyed said they were likely to accept a job offer based on securing higher pay, even if there were no other benefits. In a sign of the times, 37 percent of those surveyed in the UK revealed that, if their employer offered to pay the cost of living increase, they would be more likely to remain in their existing role.
It is also clear according to the poll that career progression has a big impact on worker attitudes with 81 percent in the UK saying that they would be more likely to stay in their organisation if they had better opportunities for internal promotion or sideways moves, suggesting that companies can improve retention levels with training and development. With 65 percent of UK respondents saying they would be in some way confident of finding a new job in the current environment, promoting talent mobility and reinforcing investments made in career development is timely.
Key findings:
38 percent said they felt more productive when working from home then when they are in the office
65 percent think their employer is concerned they are less productive when not in the office
88 percent say their employer sees staff returning to the office as essential and important
44 percent of workers have returned to the office full-time
19 percent of people are unhappy about returning
41 percent said their employer saw productivity as important for returning to the office
Tracking previous Talent Indexes

October 2021 – 32 percent said they would be returning to the office full-time
December 2021 – 31 percent said they would be returning to the office full-time
March 2022 – 25 percent said they would be returning to the office full-time
June 2022 – 44 percent said they would be returning to the office full-time