February 14, 2023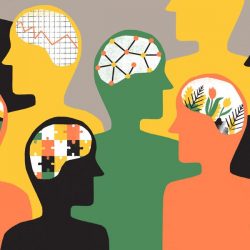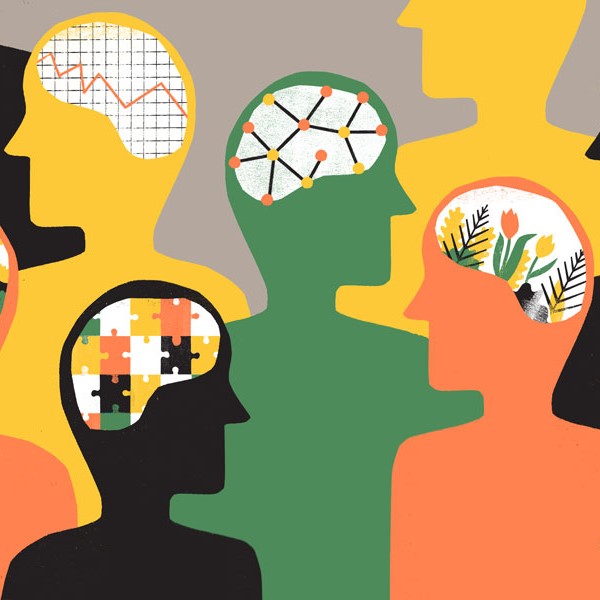 The cost-of-living crisis is driving a wedge between employers and their staff. In a recent research report, we surveyed 500 employers to discover what they believe causes their staff the most stress. Surprisingly, an overwhelming 96 percent did not believe that employee salaries are a major stress factor for staff during the cost-of-living crisis. Instead, they felt major contributors included heavy workloads, long hours, and tight deadlines.
These factors are undoubtedly stressful. But the cost-of-living crisis has dramatically overshadowed them. Staff now struggle to focus on anything beyond the immediate financial pressure they're under — so as businesses, we must come up with creative solutions.
But companies can't be expected to solve this problem with pay raises and bonuses. Instead, we must forge deeper connections with staff to help them weather the storm and discover what drives them. After all, when money isn't such a headline-grabbing issue, staff have other motivations. Instead of letting the "employee vs employer" media narrative play out, let's talk about actual solutions.
So how can we repair the Great Disconnect?
Managing staff stress levels isn't just a matter of personal well-being. While employees grapple with the day-to-day impact of inflation and rising costs, employers are focused on business survival.
But neglecting to consider staff stress can have a knock-on effect on your business. Recent research suggests that 52 percent of UK employees plan to look for a new role that pays more or ask their current employer for a pay rise to get through the cost-of-living crisis. 16 percent are considering getting a second job.
Businesses can't turn a blind eye to the cost-of-living crisis. We must recognise the impact rising costs are having on our staff, their families, their standard of living, and their mental health — not least because research shows a clear link between poor mental health and productivity.
Team leaders and middle managers have an even bigger burden to bear. As well as managing their own stress levels, they're the go-to point for their direct reports. This inevitably takes a toll on their mental health: we've all gone to bed worrying about how we can help someone else, often at the expense of our own mental health.
So, for the sake of our businesses as well as our staff, we need to address these financial issues.
The headline issue
The media often pits staff and businesses against each other, creating a headline-led furore that makes the problem worse for both parties.
As individuals and as business owners, headlines like these can make us feel that we're letting our employees down; there's so much more we'd like to do. We must work hard to make sure employees feel seen and heard. The ideal employer would have the capacity and capability to look after each employee individually, giving them the unique support they need to feel fulfilled and financially stable.
But that's not real life. Instead, businesses must do what they can to create an open, communicative culture and hope staff respond to and make use of these opportunities.
Getting it right
Subsidised travel, office breakfasts, flexible working policies: all these things can relieve the financial pressure for our staff right now, without compromising the success of our businesses.
But our research also highlights a huge disparity in communication between employees and employers. And this is the key to repairing the Great Disconnect.
Communication isn't a one-way street. While employers must open up the conversation and ensure employees feel able to express their concerns, staff must also be prepared to come forward and discuss their problems. With a culture of openness and honesty, you can build stronger relationships with your staff and unearth some of their deeper motivations.
When we know what makes our teams tick, we can help them achieve both their personal and professional goals — and ensure they feel listened to. This can be the difference between an employee who leaves and one who stays.
People used to work for the same employer for several years, if not their entire working life. But the modern world of work is very different. Many people now expect to change jobs every few years.
So, it's inevitable that some of your staff will eventually seek new opportunities elsewhere, whether it's to earn more money, or for another reason. Not all your staff will buy into the bigger picture of your business, no matter how well you project it or which measures you put in place to support them.
But while people may choose to leave, it is possible for them to depart in the right way, with a positive impression of your business. Leaving the door open for them to return in future means you can ultimately reap the rewards of the work you put in, even if you're not the right fit for them right now.
Understanding your staff on a deeper level also tells you who's in it for the long haul. And if you're prepared to put the work in, managing employee stress will become easier. Having a motivated, productive, loyal workforce can take some of the financial pressure off your business.
By tapping into staff motivations and recognising the huge impact of the cost-of-living crisis, you can go beyond traditional employer-employee relationships to enhance your business and start to repair the Great Disconnect.