November 12, 2013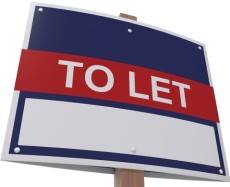 Lease lengths for commercial property fell to an historic low in the year to June 2013, while income, lost due to tenants going bust, hit an all time high, according to a new report from IPD. The IPD Lease Events Review measures over 93,000 leases, and 3,500 lease events across the UK. The 2013 edition found that over 80 percent of UK leases signed in the year to June 2013 were under five years in length, the highest level since measurement began and up from 55 percent over the last ten years. The average length of commercial property leases is now 5.8 years, down from 7.8 years in 2003, lower even than the 6.0 years in 2009 at the lowest point of the recession. Landlords have struggled to maintain cash flow and lost over 6 percent of their income due to a record numbers of defaults and insolvencies last year.
The report, sponsored by the British Property Federation and Strutt & Parker, concludes that tough trading conditions have driven down lease lengths and increased pressure on landlords to offer more competitive terms to occupiers.
Improvements in the UK economy over the last 12 months have led to rising confidence in high-yielding regional assets. Due to their discounted prices and high incomes (compared with values), these assets offer a considerable yield premium over the prime and London-based assets that have been the investor main stay for the last five years.
However, higher yields are viable only if tenants can be secured. Around 55 percent of leases re-let were agreed at a lower rent than previously, while outside of the South East, 100 percent were re-let at a lower rent. This is not unsurprising, as rents outside of London have fallen by 10 percent since 2007 (and upon expiry those rents will return to market let levels), but it is nevertheless a sobering statistic for those chasing high regional yields.
As well as shorter leases, landlords also have to incentivize in other ways; rent free periods have reached 9.5 months in length on average, double their length ten years ago. For offices outside of the South East, which offer the longest rent free periods, they average 13.5 months in length. It is one reason that investors have continued to be selective in approaching a return to regional property investment.
Managing tenancies at expiry remains a difficult time for landlords. The IPD Lease Events Review also revealed that 60 percentof expiring leases fell vacant for three months or longer, while only 32 percent renewed at the end of their lease overall, and only 8 percent re-let after the previous tenant vacating.
The data will put a further premium on sought after long-leased assets. Less than 6 percent of leases signed last year were over 10 years in length, compared with twice that only 5 years ago, and more than 20 percent10 years ago.
Colm Lauder, Associate & Consultant for the UK and Ireland, IPD, said: "In order to avoid costly voids, landlords are still doing anything they can to secure income streams. This has led to lower lease lengths, more rent-free periods, and reduced rents upon re-letting.
"Property is of course cyclical, meaning this is not necessarily a bad thing; shorter leases will allow landlords to re-let for higher rent in future, especially when active management is taken into account. But it shows that although confidence is improving around the commercial property market, occupiers are still calling the shots for investors."
Ian Fletcher, Director of Policy for the British Property Federation, said:  "The continued use of insolvency practices, combined with the continued threat of empty rates, means landlords have a lot to lose if properties fall empty. The prevailing trend however, has been of increased cooperation, more flexibility and greater transparency, which can only be good for occupiers."