December 9, 2014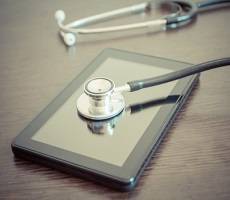 Two in five (40%) of UK employees say their employer offers no health or wellbeing benefits, a new study on workplace health has revealed. Although the research, conducted by Bupa, found that two thirds (64%) of UK employers agreed that a healthy workforce is a more productive one, two in five (40%) employees said their employer offers no health or wellbeing benefits. Three in ten (28%) employees went as far as saying that when it comes to wellbeing, their company is all talk but no action. UK employers lag behind many other countries on the importance they place on workplace health. Just 57 per cent of UK employers agreed that good health makes good business sense compared to 85 per cent in Australia and 82 per cent in Poland. Meanwhile just over half (58%) of UK employers think that an unhealthy workforce is a risk to business performance compared to 81 per cent in New Zealand and 80 per cent in Spain.
It seems that UK employers could be missing out on the benefits of engaging their employees in workplace health initiatives. Nearly two in five employees (37%) said that their job has a negative impact on their physical health, and over a third (36%) said it has a negative impact on their mental health. Yet, half (50%) of employees said they would be more productive if they felt healthier, suggesting that workplace health is a win-win for both employers and employees.
Patrick Watt, corporate director for Bupa UK, said: "Employers have a clear role to play in supporting the health and wellbeing of their workforce. There is huge potential for employers to engage employees and support them to adopt healthier lifestyles through workplace health and wellbeing initiatives.
"Not only will this benefit the individual, but smart employers know that healthier employers come to work, perform at their peak and go the extra mile." The top health and wellbeing benefits demanded by UK employees are:
Health insurance (46%)
Dental insurance/treatment (26%)
Onsite gym/exercise classes (19%)
Free fruit/healthy snacks (19%)
Company-paid health cash plan (16%)
The research is published in a new report, Cancer: It's Everyone's Business, on tackling cancer in the workplace, to coincide with this week's World Cancer Congress in Melbourne.
The report highlights the role employers can play in supporting their employees in their health and wellbeing. The report recommends that employers engage their staff and encourage healthy behaviours to help reduce cancer risk factors, deliver awareness campaigns and screening programmes to help detect cancer early, and to support employees who have had a cancer diagnosis.
Almost half (46%) of employers agree that preventing cancer among employees is a priority for their organisation; however, the study found that only 6 per cent of employees said their employer provides health awareness and education campaigns.
To download the report Cancer: It's Everyone's Business and other free materials visit bupa.com/cancer