July 20, 2023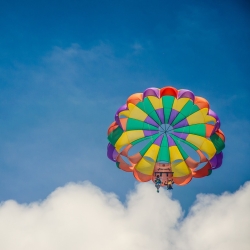 So-called 'digital gurus' from the private sector will be 'parachuted' into government departments as part of radical plans to 'turbocharge' the technological skills of civil servants, Cabinet Office Minister Jeremy Quin has announced. Delivering a speech at the think tank Policy Exchange, Minister Quin set out a number of measures which he claims will drive forward the government's plans to harness innovation and technology including AI to make Whitehall run more efficiently.
This will start with a series of secondment programmes which are set to kick off in Autumn, beginning with the Digital and Data secondment scheme. Government will work with tech firms, with plans to target FTSE100 companies in order to second digital experts into departments as well as giving civil servants the chance to spend time working within businesses. This will then be expanded to other sectors such as science and engineering.
In addition, the unit responsible for exploring Automation and Innovation in government, known as i.AI, will become a permanent civil service team following what the government claims is a successful trial. Another initiative is the creation of a Data Marketplace which the government hopes will break down barriers to sharing data inside the public sector. The government intends to make the marketplace available to third parties outside government, such as businesses and researchers by 2025.
The move coincides with an announcement of published savings from the Cabinet Office of £4.4 billion in the last financial year. The savings were made through central government teams, including more than £1.3 billion saved through  fraud prevention and detection, much of which came from advanced data analytics, and more than £370 million of efficiencies found through modernising IT systems.
The latest figures published by the Crown Commercial Service, an agency of the Cabinet Office who help procurement teams from different parts of government buy collectively, show £3.8 billion in savings and other 'commercial benefits'.
There were also further commitments to increase transparency related to how the government evaluates its spending through the establishment of a publicly-available Evaluation Registry. This will be active across government from September 2023 and will be publicly available from March 2024. The Cabinet Office claims it is now on track to exceed its ambition for 50 percent of Fast Stream recruits to have a STEM subject background.