January 12, 2017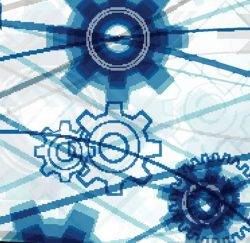 The UK Green Building Council (UK-GBC) has announced the launch of its first Innovation Lab, which it claims offers 'a radical new approach to innovation in the built environment'. The Lead Partners for the programme are: Canary Wharf Group, Land Securities and Marks & Spencer. The Innovation Lab aims to identify and address what it calls the systemic challenges facing businesses within the sector, and co-create innovative and highly sustainable solutions.
Head of Leadership and Innovation at UK-GBC, Cat Hirst, said: "Research and Development levels across our industry are painfully low; the UK currently only spends £43m on construction R&D. The risks to a single company of investing in developing a solution for such a high-cost industry is often seen as prohibitive. But we desperately need to find ways of working together to achieve radical change if we are to challenge business as usual and transition to a sustainable way of working.
"At UK-GBC we're seeking to catalyse this change by using our unique position to convene our member organisations to work together to address the issues our industry faces. We want to ensure there is the time, space, and structure for open innovation to occur for the built environment.
"The Innovation Lab is not just about finding one solution to one problem, it's about fostering a more open and collaborative approach to problem solving as an industry. We need to build the capacity of our industry to innovate and find the right approach to being creative and collaborative within a commercial setting."
The Innovation Lab began last month with a workshop to identify the 'breakthrough challenge' which will form the focus of a 9-month programme of work. In order to arrive at the challenge, the UK Green Building Council is working with the Lead Partners and thought leaders from the wider UK-GBC membership to explore future trends for the built environment as well as key environmental and social challenges, and pain points for business. The initial workshop highlighted key industry challenges around climate change resilience, resource use, shifting demographics, technological advancement and health and wellbeing.
Over the coming weeks, the breakthrough challenge will be refined in consultation with the Lead Partners. The next workshop will be on 1 February, where Innovation Lab participants will begin to respond to this challenge by mapping existing innovations and, where a gap is identified, generating new innovative solutions to solve the challenge.