January 12, 2017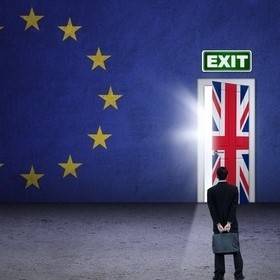 Employee confidence in the UK has not been shaken by uncertainty around leaving the European Union, as 48 percent admit that they will be looking for a new job this year, claims a new survey by REED. The YouGov research asked more than 2,000 people about their careers in 2017, and found that 43 percent of employees are feeling optimistic about their career prospects, despite uncertainty created by the Brexit vote. Business confidence is also high with 53 percent of UK workers receiving a pay rise from their employer, compared to 41 percent found in the REED Market Insight 2015 – an increase equating to almost an eighth or an estimated four million UK workers according to recent ONS employment stats. While an increase in salary is still the primary motivation for people to look for a new job (51 percent), almost 38 percent (four in 10) would/ have move(d) for a better work-life balance and 33 percent, a third, for a better working environment.
Pensions also have a major impact on attracting and retaining workers, as 55 percent of those who enjoy a comfortable pension say they will stay put. This is a strong indication that businesses will need to look towards offering longer-term, bespoke packages to attract and retain the top talent.
This research, also suggests that Senior Managers have noticed a widening skills gap. Almost half (47 percent) of those in management, and 54 percent in supervisor positions, now recognise a lack of skills within their organisation. This is in comparison to 42 percent of managers and 45 percent of supervisors who observed the same trend in previous research last year.
Tom Lovell, UK managing director at specialist recruiter REED, said: "The jobs market always proves to be a good barometer for the economy and we believe this research demonstrates improving confidence amongst both workers and employers. Whilst workers are increasingly willing to move to help achieve career aspirations, employees are also willing to invest in relocation. Increasing skills shortages mean that in 2017 the war for talent is back on with great rewards for those who can successfully negotiate the opportunities available."
Among the next generation of workers, more than half (51 percent) of those between the ages of 18 and 24  would move to have more opportunities to learn and develop their skills, 49 percent for better career prospects and 45 percent for a better company culture. More than half (61 percent) of 18-24 year olds would still move for a better salary.
Lovell added: "As technology changes roles and creates new jobs with new skills, gaps in the market are opening and new opportunities created. The next generation is looking to the future to train and keep pace with these exciting changes. From our close work with candidates, we believe that if employers can offer young, talented workers the opportunity to learn and help this eager generation hone their skills, then companies will attract the right talent; continuing this trend of optimism into a post-Brexit world."