October 8, 2013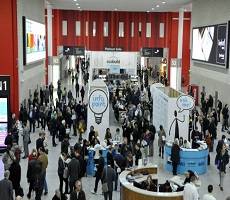 The UK Green Building Council has entered into a new long-term partnership with Ecobuild, the annual event for sustainable design, construction and the built environment. The agreement means the two organisations will work closely on the programme of events for Ecobuild to promote the business case for a greener and more sustainable built environment. UK-GBC Chief Executive Paul King, who already sits on the Ecobuild Advisory Board, said: "This partnership marks the start of a new and exciting chapter in our close relationship with Ecobuild, an event which has firmly placed sustainable construction on the UK and international agenda over the past ten years."
He added: "We look forward to working with the organisers and industry to ensure that the programme of events and line-up of speakers make 2014 the best Ecobuild yet."
UK-GBC will also contribute to the conference and seminar programme, which for the first time in Ecobuild's ten-year history, will all take place on the show floor. Conference sessions including high profile debates on key policy issues will be hosted in two major arenas, while six seminar zones will focus on topics such as building products and design, building performance and BIM, refurbishment and retrofit, future cities, and green infrastructure and energy. Ecobuild is also actively supporting the work of UK-GBC to raise awareness and understanding of sustainability in the built environment as a founding sponsor of Pinpoint, UK-GBC's online platform for sustainability resources, and the Green Building Series education programme.
Ecobuild is also focusing on minimising the environmental impact of the event itself by implementing the ISO 20121 Event Sustainability Management System, which addresses materials use, waste reduction and carbon mitigation. A sustainable procurement process will also be put into place for all key suppliers and environmental issues promoted to all stakeholders in the run up to the show.
As part of this initiative Ecobuild will be working closely with UK-GBC on the Sustainable Stands Awards. 2014 will mark the fourth year UK-GBC will be running the Sustainable Stand Awards at Ecobuild. The competition is based on the sustainable design and responsible sourcing of materials for the stands, and how energy, waste and recycling have been considered during their construction.
Ecobuild takes place from 4 to 6 March 2014 at ExCeL London. (www.ecobuild.co.uk)