October 7, 2013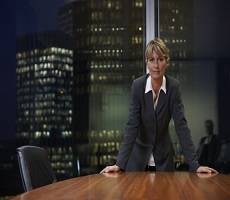 Female representation on the UK's top companies' boards continues to increase according to new figures published today by the Professional Boards Forum (PBF). The statistics show that 19 per cent of directors are now female (up from 17.4% in May) and 24 per cent of board appointments since 1 March 2013 have been women. To meet the target of 25 per cent of board positions being held by women by 2015, as set out in the original report by Lord Davies published in February 2011, FTSE100 companies need to appoint 66 more female directors in the next two years. The news has been welcomed by business leaders and politicians who have resisted efforts by the EU to impose mandatory female quotas.
Recent research on worldwide female board representation found that the EU had the highest number of women sitting on corporate boards, following the imposition of mandatory quotas by some, but by no means all EU countries. The UK is one of the EU countries which has so far rejected the use of mandatory quotas. Commenting on the latest statistics for the UK, Katja Hall, CBI Chief Policy Director, said: "These figures show the voluntary business-led approach is working and we are pleased to see we are on the way to reaching our 25 per cent target.
"Businesses can only secure the best leaders if they look at the widest pool of candidates and greater diversity in the boardroom also improves decision making. If we are to remove further blockages in the pipeline of female talent to the top, business leaders must continue to improve recruitment, mentoring and succession planning.
"Tokenistic EU quotas will do nothing to address the root causes of this issue."
But as Lord Davies pointed out – although good progress has been made in terms of the representation figures, there is still more work needed to address the number of all-male boards in the FTSE100, which has increased over the last six months.
Advised Karen Fletcher, employment specialist, at law firm Shoosmiths: "While the regulatory focus is on female representation in the boardrooms of FTSE 250+ companies, all companies need to take active steps to improve opportunities for, and retention of, women at senior levels. In doing this, companies need to be mindful of male employees and ensure all recruitment procedures are transparent, fair and justified."
Ministers will be meeting influential senior women business leaders in the next two weeks to discuss the progress and Business Secretary Vince Cable also recently appointed Charlotte Sweeney, previously Head of Diversity and Inclusion for Nomura, to review the executive search agency voluntary code of conduct and recommend certain improvements that can be made to the code.
Business Secretary Vince Cable said: Appointing more women as non-executive directors is not an end in itself. This is about more talented women getting executive experience, so that they will not only advise, but run this country's great companies."