January 23, 2018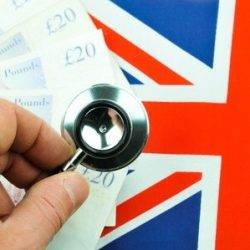 The UK has been ranked as the eighth best country in the world for the ability to attract, retain, train and educate skilled workers, but while its ability to leverage diversity for talent competitiveness is boosted by its global knowledge skills – the UK is undermined by its weaker performance on tolerance and gender equality. According to the Global Talent Competitiveness Index GTCI) produced by the Adecco Group, with international business school INSEAD and Tata Communications, the UK has a particularly strong pool of global knowledge skills, a variable for which it is ranked third in the index boosted further by its strong regulatory, market and business landscape. But this is undermined by its internal openness, where it still lags behind, especially when it comes to gender equality. The report also suggests that although Article 50 was triggered in 2017, the ongoing negotiations and continuing lack of clarity over the UK's position once it leaves the European Union in 2019, means the impact of Brexit is not yet clear.
The GTCI looks at 68 discrete variables. Ranging from collaboration within organisations and foreign direct investment to the gender pay gap, labour productivity and university rankings, these variables help determine a country's 'talent competitiveness' – the ability to attract, develop and retain skilled workers, thereby supporting productivity and prosperity.
Now in its fifth year, the 2017-2018 GTCI comes at a time of continued political and economic uncertainty and change, when attracting and retaining top talent is more important than ever for businesses to survive and compete. The 2017-2018 report, which evaluates 119 countries, aims to provide decision-makers across business and government with the tools to drive talent competitiveness. Specifically, it suggests that by creating a truly diverse and inclusive corporate culture companies can gain a competitive advantage that will enable them to not just better attract and retain talent, but create a high performing workforce.
GTCI 2018: TOP 10 COUNTRIES (2017 ranking in brackets)
Switzerland (1)
Finland (9)
Singapore (2)
Denmark (8)
United States (4)
United Kingdom (3)
Norway (10)
Netherlands (11)
Sweden (5)
Luxembourg (7)
The report also explores the role of diversity as a source for innovation and prosperity in labour markets, finding that countries with greater diversity and inclusion will be best placed to achieve the performance and agility required to innovate and remain competitive The GTCI investigates how countries can go beyond compliance to genuinely instil a culture of diversity, including the need to change policies and practices in companies, governments and civil society.
Now in its second year, the Global Cities Talent Competitiveness Index (GCTCI): a ranking of 90 cities according to their talent competitiveness, features London (14) in the top 20. The remaining cities in the UK – Cardiff (36) and Birmingham (38) – ranked in the top 50 percent of cities.
As the UK is not expected to officially leave the EU until March 2019, it remains to be seen whether Brexit will impact the UK's competitiveness ranking.
Commenting on the UK's ranking, John Marshall, CEO, NA, UK & Ireland, Professional Staffing, The Adecco Group, said:
"It is encouraging that the UK once again ranks amongst the top countries in its ability to attract, retain and grow talent. A position encouraged by our ability to attract talent through good external openness and a strong market and business landscape.  It is disappointing to see that the UK is underperforming when it comes to gender equality and tolerance.
"Greater diversity and inclusion are crucial if we are to foster skills and ensure that the UK not only remains a top destination for talent but can effectively compete in the global economy. By developing a true culture of diversity and inclusion, rather than letting it be another tick box exercise, the UK could tackle one of its key challenges: low productivity.
"Despite Article 50 being officially triggered in 2017, the ongoing negotiations and continuing lack of clarity over the UK's position once it leaves the European Union in 2019, means the impact Brexit will have is not yet clear. It is important that both businesses and the Government start preparing for different possible scenarios and keep the ability to attract and retain talent at the forefront of any strategy."
"Diversity is a crucial leverage for innovation". Peter Zemsky, Deputy Dean and Dean of Innovation of INSEAD, stresses that "Frameworks for organisational leadership emphasise the behavioural importance of networking externally rather than internally. Today, fuelled by the explosion of information in the knowledge economy, exploiting local innovation opportunities is becoming more important for the competitive advantage of corporations than exploiting R&D at corporate headquarters".
Vinod Kumar, Chief Executive Officer and Managing Director, Tata Communications, added: "As digital transformation becomes a priority for more and more organisations, highly automated technologies fuelled by AI are entering the workplace. As humans and machines start to work side-by-side, businesses must start viewing talent and diversity generated competitiveness as extending beyond humankind to include machine. In accepting the primacy of digital infrastructure, neither talent nor diversity will be considered as exclusive to people alone."