June 10, 2021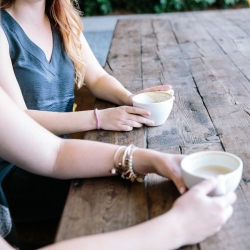 New research commissioned by Workplace from Facebook claims there is a growing demand from UK employees for more empathetic leaders since the pandemic.
The study provides a stark warning to organisations who fail to meet these demands, with more than half (58 percent) of employees saying they would consider leaving their job if company leaders didn't show empathy to staff needs and more than one in four (27 percent) already having considered handing in their notice for this reason.
With 69 percent of workers believing that company leadership style is important to their personal wellbeing and happiness at work, the study highlights how expectations of UK bosses are changing – and the risks for companies who don't move with the times.
Employee expectations of leaders
The research, which examines the views of over 1,330 UK employees, claims that a third (35 percent) of workers agree that bravado and tough leadership were more important pre-pandemic.
Meanwhile, 65 percent say that working for an organisation with an empathetic and authentic leadership team is more important now. When asked which characteristics most represented empathetic leadership, approachability topped the list (55 percent), followed by being a good communicator (47 percent) and a good listener (44 percent).
As UK offices reopen and companies look to maintain culture across hybrid working environments, it's clear that empathy will be a leadership skill required for the long-term. In fact, the majority (77 percent) of workers say that empathetic and authentic leadership is now the foundation of good company culture. And almost four in ten (39 percent) want their leaders to explore more personal means of communication, such as video.
Leadership during the pandemic
Despite this, many UK employees feel they were let down by bosses during the pandemic. Almost a third (32 percent) said communications from their leadership team during this difficult period felt cold and impersonal and 31 percent felt leadership showed a lack of empathy for people's personal lives.
"At the end of the day, you can't show empathy over email."
For those working on the frontline things were even harder, with workers less likely to have support put in place for their mental wellbeing (55 percent vs. 62 percent of office workers). Frontline workers were also less likely to say their leadership's response to the pandemic had been calm and reassuring versus their office counterparts (59 percent vs. 68 percent).
Nevertheless, pandemic pressures have pushed some UK leaders in the right direction, with over half (51 percent) of workers perceiving that their leadership teams are now prioritising people and their wellbeing over productivity. However, it's vital that company leadership don't leave the frontline behind.
Shai Weiss, CEO, Virgin Atlantic said: "Leading with purpose and empathy has never been more important, both during the pandemic and now as we emerge from this crisis. As leaders, we must be open to thinking differently and listening to views which challenge the status quo."
Mental health and leadership
This shift can also be seen in leaders' approach to mental health, with UK bosses embracing transparency here. In fact, 46 percent of employees said that their organisation's leadership team were open about their own mental health challenges during the pandemic. But it's clear employees want more, only 9 percent think their leadership teams shouldn't be open about their own mental health struggles.
Employees are also demanding similar transparency on societal issues: with a further 62 percent stating they want to work for a company whose leadership shares views on topics like climate, diversity and inclusion.
Nazir Ul-Ghani, Head of EMEA, Workplace from Facebook said: "Our research clearly shows that employees want to work for leaders that prioritise empathy and transparency – and they're willing to vote with their feet. At the end of the day, you can't show empathy over email. So to deliver for their employees and win talent for the long-term, companies need to think seriously about how they can better connect company leadership with employees in a way that encourages authentic, two-way dialogue, especially in hybrid and distributed work environments."
Image by StockSnap