January 19, 2021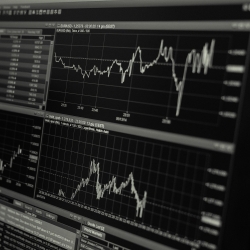 As SME leaders plan for the year ahead, Vistage's latest CEO Confidence Index claims that more than half (54 percent) of small and mid-size enterprise (SME) members in the UK and Ireland are optimistic that the economic conditions will improve in the next 12 months.
The top reasons given for this outlook is that almost three in four (71 percent) small businesses expect sales revenues to rise in 2021, and a similar level (68 percent) are confident they have enough cash reserves to see them through the next six to twelve months of the year.
The majority of companies (63 percent) have reported that the pandemic has significantly impacted their revenues in 2020. When asked, 86 percent of CEOs said the economic situation has notably worsened compared to a year ago.
Key findings
• More than half (54 percent) of members expect economic conditions to improve within the next 12 months.
• 65 percent expect their firm's profitability to improve in the coming year.
• Most businesses (94 percent) are confident of maintaining or increasing staffing levels in 2021 despite current challenges.
• 54 percent of respondents said that talent acquisition and retention is their primary 2021 diversity and inclusion objective.
Looking Ahead
40 percent of UK and Ireland SMEs have said the UK economic conditions will begin to improve in the second half of the year. Meanwhile, just over two in five (44 percent) suggest it may take up to 12 months before seeing any significant recovery.
Additionally, following the groundswell of support for diversity and inclusion across the globe, a majority (66 percent) of UK and Ireland bosses said their strategic plan will include goals and objectives related to diversity and inclusion efforts that support recruitment, development and retention of staff.
"While we are not out of the woods, there are reasons to be optimistic about the year ahead."
Vistage Managing Director (UK), Geoff Lawrence said: "Our survey reveals that there are encouraging signs that UK and Ireland SME CEOs are confident that the economy will turn a positive corner this year. This suggests that there are recognised opportunities abound and leaders are positioning their businesses for success in 2021. While we are not out of the woods, there are reasons to be optimistic about the year ahead."
Vistage has released a Decision Factors 2021 Report for SME leaders. The report aims to guide CEOs through the journey to the new economic reality, first by reflecting on the impact of the crisis on small and midsize businesses, and then by exploring potential routes to recovery in a volatile economic climate.
Image by Lorenzo Cafaro