November 17, 2014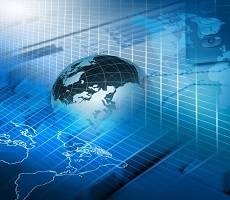 David Cameron has begun the week with dire warnings on the fragility of the global economy, but UK workers are (or were) feeling more optimistic. According to an annual report, there's been a significant uplift in optimism, stability and dynamism, compared to the same time last year. The Workforce View 2014/15 by ADP, which measures the views and attitudes of more than 2,500 UK workers, suggests that the positive economic outlook reported so far in 2014/15 has filtered down to employees. The study shows that more than three quarters of workers (77%) now feel optimistic about their next 10 years at work, up from 64 per cent in 2013 and just 59 per cent in 2012. Over a quarter (26%) of respondents went further, saying they are 'very optimistic' about the years ahead – double the figure reported just one year ago (13%). Workers say they are more confident about job security (36 per cent), feel that career opportunities are growing again (35%) and sense the economy is improving, thereby benefiting their careers (32%).
Perceptions of stability have also seen a boost, with 71 per cent of workers now saying their future at work looks stable, up from 60 per cent last year.
There are also signs that businesses are riding the wave of optimism through new drives for innovation, with nearly three quarters (72%) of workers describing their organisation as dynamic, compared to just 58 per cent last year. The proportion of workers, who think their future at work will be exciting rather than dull, has also grown significantly, from 52 per cent to 67 per cent.
Across different age groups, those entering the workplace feel the most optimistic about their future at work; with 85 per cent of those between the ages of 16 and 24 saying they feel this way. However, optimism drops steadily across the age groups, with 71 per cent of people over 55 saying they feel positive about the next 10 years.
There are also contrasts across the country, with Londoners reporting the highest optimism (82%), as well as being the most likely to say their organisation is dynamic (33%) and foreseeing an exciting future (73%). The least optimistic areas of the UK are Northern Ireland (69%), Wales (73%) and Yorkshire (74%).
"This time last year, we were talking about a 'new normal', with many employees thinking pre-recession conditions would never return to UK PLC, at least for the short-term," said David Foskett, Managing Director at ADP UK & Ireland.
"This year's findings highlight just how far we've come since then, with employees feeling good about their careers, job security and having a positive view of their employers."