May 24, 2023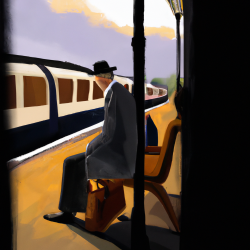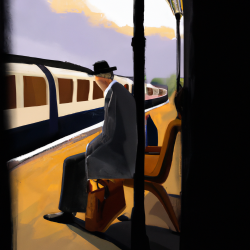 New data suggests that office attendance in London has recovered strongly since the end of Covid restrictions, confounding predictions of remote working becoming the 'new normal', according to a new report from the Centre for Cities. However, recovery has stalled in 2023 and the report, London, Office politics: London and the rise of home working, co-authored with Professor Dan Graham and his colleagues from Imperial College and published in partnership with EC BID, addresses the possible economic risks of businesses adopting hybrid working permanently.
Transport data shows workers returned to offices in large numbers after restrictions lifted in February 2022. Weekday tube exits from stations in and around the City grew by 40 per cent in the period from April-November 2022, an average increase of 600,000 exits per week. But this recovery has flatlined since the turn of the year, stabilising at around 70 per cent of February 2020 levels with most central London workers continuing to enjoy flexible, hybrid and remote working.
The survey data from Centre for Cities claims  that the average worker in London spends 2.3 days in the office per week in April 2023, around half of all working hours spent in the workplace prior to the pandemic. Two days in the workplace was the most popular working pattern (26 per cent of respondents), although around half of workers who went into the office worked a minimum of three days a week in their offices. Workers who lived within London reported spending more time in the office than those living outside, while those under 30 reported being more likely to be in the office than older age groups.
Despite businesses' understandable caution around openly calling on workers to come back to the office, most businesses require employees to come to the office for a minimum number of days per week. Three quarters of respondents said they were required to be in at least one day per week, and almost half said their employer had mandated set days to do so. Over a quarter of all workers come in more than this base requirement.
While the return to the office is likely to be a good thing for London's economy, the report questions whether this will be enough to deliver the productivity growth that London and the wider UK economy desperately needs. In particular, it raises challenges around the impact on creativity, knowledge creation and on-the-job learning that is more difficult to do in a hybrid or fully remote working arrangement.
To encourage more workers back to the city centre, the report calls for:
The Government and the Mayor to work with business groups to encourage an increase in the minimum number of days in the office. In London the Mayor should run an equivalent to the
'Let's Do London' campaign for leisure visitors to encourage a greater return to the workplace.
The Mayor to protect existing services on the public transport network so as not to lengthen commuting times.
The Mayor and Transport for London to consider a temporary scrapping of peak fares on a Friday to encourage more workers to come in on what is the quietest day.
The Mayor to establish a Productivity Advisory Council, akin to the Chancellor's Economic Advisory Council, made up of businesses familiar with hybrid working and its impact on innovation and productivity.
Policymakers should also be wary of any short-term decisions that make long-term economic growth in central London harder to achieve. For example, they should avoid delays to long-term investment decisions based on assumptions about lower demand remaining permanently, and be wary of a push for more residential space in the centre of the Capital eating up office space.