March 9, 2017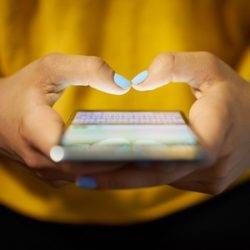 If European employers want to attract the best job candidates, they need to utilise the latest mobile technologies to attract the right talent pool, a new report commissioned by the Futurestep division of Korn Ferry, has claimed. In a digital and mobile-first world, where candidates browse potential jobs and apply via mobile devices, just 20 percent of respondents in EMEA use mobile technology tools for recruitment – the lowest usage rates in the global study. In addition, just 45 percent say they use video interviewing, while only 46 percent use online assessment tools. According to Talent Forecast, the second part of a major global survey into recruitment and engagement which polled more than 1,100 hiring professionals  this represents a missed opportunity as these can help make the talent acquisition process streamlined and more efficient.
"The reality today is that candidates expect to be able to use the technology they are used to utilising in everyday life to get through an application and interview process," said Jan Mueller, managing director, talent acquisition solutions, EMEA, Korn Ferry Futurestep.
"If businesses are to attract the best talent, they must adapt to this mobile first approach to talent. If not, they can expect to see the most desirable hires head to competitors with up-to-date technologies and processes."
The survey also found that 38 percent of hiring professionals acknowledge their recruitment team is aligned to business objectives, while 35 percent of hiring professionals in EMEA say they do not have a strategic workforce plan, which helps map future talent needs to business strategy.
This misalignment sits in the context of fierce competition for skilled candidates. Part One of Talent Forecast found that 48 percent of respondents in the region say it is harder to find qualified candidates compared to just one year ago, while new skills in a rapidly changing market was the top business issue impacting recruitment (23 percent).
"The findings clearly tell us too many businesses in EMEA are failing to make the most of the talent within and around their organisations," said Mueller.
"When talent strategy and business strategy are not aligned, talent acquisition becomes tactical and ineffective. However, if companies get this alignment right, they give themselves a stronger long-term view on talent, achieve greater efficiency with personnel and, crucially, give themselves the best chance of meeting business objectives."