April 18, 2019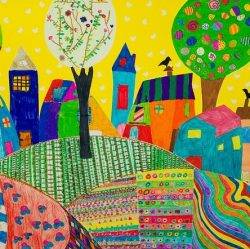 Stress can be caused by numerous factors, but work often isn't the main culprit, according to a report from The Health Insurance Group. The company runs regular forums for their staff to discuss their mental wellbeing, and life outside work consistently ranks as the biggest cause of stress. As businesses look to support the mental wellbeing of their staff, it's important they recognise that support needs to extend to home life too – not just work.
Personal stress
Long hours, work overload, pressures of meeting sales targets, tight deadlines and challenging managers are all well-known contributors to stress at work, and when looking to support mental wellbeing, it may be tempting for employers to focus on managing these areas. But personal circumstances can often be the biggest cause of stress, claims the report. Breakdown of relationships, challenging dependants, falling behind in financial obligations or suffering ill-health, can all be major causes of stress, and also affect employees in the workplace. So rather than just focus on minimising workplace pressures, if businesses really want to look after the mental wellbeing of their employees, they need to remember to support employees through personal difficulties too.
Support
"Stress can be triggered by multiple life events, and just because not all of them are created by the workplace, doesn't mean that employers shouldn't offer support"
Even though such issues may be 'personal', there is a lot that employers can do to provide support in the workplace to help staff through difficult times. Creating a culture where employees feel able to discuss private concerns is vital, without fear of being reprimanded. Employee mental health forums, for example, can provide a valuable opportunity for employees to discuss concerns, in a safe and compassionate environment, and this can help to alleviate stress.
More comprehensive support can include mental health training, equipping managers with the knowledge about how to spot the signs of mental ill-health and understand how they can help or signpost employees to more support. If an employee is struggling with the death of a loved one, a manager can point them in the direction of an employee assistance programme (EAP) that may offer bereavement counselling, for example. Or if an employee is going through a divorce, the business may provide legal and financial advice as part of a benefits package, to help them manage the process.
Brett Hill, managing director at The Health Insurance Group, comments: "Research finds that nearly three quarters (74 percent) of UK adults have felt so stressed over the past year they have been overwhelmed or unable to cope, so providing support to employees going through difficult times can be a lifeline. Personal stress can often spill over into the workplace, so it makes business sense to ensure that employees are supported and put back on track. Knowing that an employer has helped through a difficult time – be it with emotional, legal or financial support – has a knock-on effect with employer branding and loyalty too, as employees remember they were supported, rather than being left to fend for themselves."
____________________________________