August 19, 2019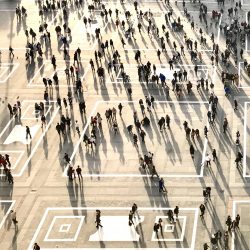 News that over one million EU nationals have been given permission to remain in the UK after Brexit, gaining settled or pre-settled status offers businesses expanded talent pools for plugging skills gaps and talent shortages in their workforce. New research claims that talent management concerns are on the rise. With the ongoing 'war for talent' intensifying over future skills requirements, businesses must remain vigilant when it comes to the growing technical skills gaps in their workforce, the report suggests.
The research from recruitment firm Robert Half UK, claims that more than one in three senior executives (31 percent) believe employee retention and training are the two main talent management concerns facing their industry until 2020. Talent retention is a particular concern for large businesses (35 percent), compared to one in three (29 percent) small and medium-sized businesses.
The 'war for talent' has been increasing over the past 12 months as unemployment reaches record lows while the fourth industrial revolution impacts future skills requirements. The pace of digitalisation is accelerating in the technology sector, which is reflected in the industry's talent management concerns for the year ahead.
The main concern for CIOs is the need to upskill existing employees, with two in five (41 percent) concerned about finding the right skills training and development for their staff, compared to 31 percent across all sectors. Skills such as strategic planning, problem-solving and interpersonal and communication skills – those that complement the emergence of AI technology – are cited as crucial for success in the technology sector.
Within 'traditional' industries, such as finance and accounting and financial services, the most common talent management concern is the need to improve workplace productivity (33 percent and 37 percent respectively).
This concern is reinforced by department heads within individual businesses who are examining how they can hire the best candidates for their department. Almost one in three (29 percent) senior decision-makers say that talent attraction is a concern for the next year, implying that employers continue to be on the lookout for top performers to hire, fuelling the 'war for talent'.