July 3, 2020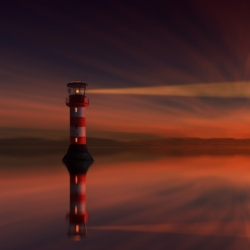 Slowly, it seems we are seeing a gradual return to some sort of normality. Shops are opening up as well as restaurants and pubs and many of us are now also heading back into the office. But these aren't the offices as we once knew them. Workspace layouts and seating plans are being completely overhauled to bring in new social distancing and safety measures. Beyond just the physical changes this incurs, this could also have a wider impact on how we work – and businesses need to be prepared and ready for that too.
Many of us may have almost forgotten what it is like working in an office, but there can be some clear benefits to heading into work each day, namely, the time to work together and collaborate with colleagues face-to-face, tapping someone on the shoulder to ask a question or bouncing different ideas off one another. In fact, research that Cornerstone undertook with Harvard Business School a few years ago revealed the importance of employee collaboration for productivity and that where employees actually sit at work can have a big impact on this.
Placing the right type of workers near to each other can improve productivity
The analysis showed that placing the right type of workers near to each other can improve productivity and could generate up to a 15 percent increase in organisational performance. For an organisation of 2,000 workers, for example, that strategic seating planning could add up to an estimated $1 million a year to profits. Clearly, close collaboration of the right workers is key for businesses and as many currently try to get back up on their feet, there is even more reason they need to be making the most of this.
However, tapping a colleague on the shoulder, and even being seated near to one another, is a thing of the past (at least for now) and as a result, this could present a major hurdle to office collaboration, having a damaging effect not only on employee productivity but overall performance of the company. For many, the assumption may be that being in the same room as other colleagues will automatically mean you're working better and closer together. But, especially being seated apart, this likely will not be the case. In the same way that there has not been a sudden reversal to everything returning to exactly how it was, the same is true for workplaces and businesses will need to work hard to bring back the kind of workplace collaboration experienced before.
Bringing working from home
As we all learn to adapt to yet another new way of working, we should not simply cast aside and forget what we learnt and took on board when working from home – much of it will be just as important heading back into this new kind of physical office. We are returning to the office, not to working the same way as before – that simply isn't possible.
Businesses still need to be ensuring that their employees are working together, and that the right colleagues are working together too but if employees who positively impact each other cannot be seated near to each other, we need to look at other ways to nurture that collaboration. The best means to do this will be continuing to use the same digital and communication tools that we all got used to utilising at home.
Workplace toxicity doesn't stick to a two-metre rule
While we may be able to physically talk to one another, there will be no looking over one another's shoulders at documents, making the likes of project management tools and shared screens as useful and vital as when we were working from home. Continuing to make the most of what these new platforms and tools can offer could also result in more efficient and effective work processes, whilst employees still potentially benefit from a greater feeling of camaraderie sharing a physical space with colleagues.
Yet, it's also important to bear in mind that workplace toxicity also doesn't stick to a two-metre rule – even with employees not working in close proximity, that toxicity can still fester and grow. It is not something that companies can now ignore, believing it will no longer be problem. Instead, this still needs to be on organisations' priority lists to address. With a switch up in the physical office this is also a perfect opportunity to reassess and improve other office protocols – ensuring to look after both the physical and mental health of employees.
The workplace is still greatly changing and as this crisis continues to bring about new twists and turns that pace of change is not going to slow down any time soon. We need to ensure that we are continuously taking on all that we are learning, keeping things that work and also being agile, looking forward to what else can be improved to prepare for whatever may come next and for both employees and businesses to be ready and working to the best of their ability.
Image by jplenio