October 6, 2022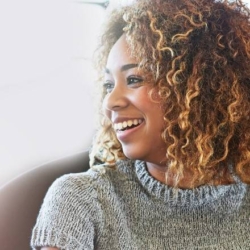 A new report from Gallup, sponsored by Workhuman, claims that a set of wellbeing measures can help mitigate a $322 billion cost of employee turnover and lost productivity worldwide. The report- Amplifying Wellbeing at Work and Beyond Through the Power of Recognition, claims to identify connections between employee wellbeing and overall company growth and success. The study of more than 12,000 employees across 12 countries claims that when employees are recognised at work, they are up to 10 times as likely to strongly agree that they 'belong' at the organisation. Employees who lack a strong sense of belonging are up to twelve times as likely to be disengaged and five times as likely to be looking for another job.
The report claims that poor wellbeing influences outcomes with serious price tags, including hindering employee productivity and engagement and precipitating burnout and employee turnover. The analysis suggests that organisations can experience an opportunity loss of $20 million for every 10,000 workers due to low wellbeing and its drain on performance.
In a prior study, Gallup and Workhuman claimed that recognition acts as a buffer against job stress and enhances multiple aspects of wellbeing. The new report expands on these findings, providing actionable strategies for managers and leaders to enact at their places of work to tackle the "wellbeing pandemic." Some of the key findings of the study are:
Employees who strongly agree that recognition is an important part of their culture are up to 91 percent more likely to be thriving in their lives.
Employees who have high-quality recognition experiences are up to seven times as likely to strongly agree that they have meaningful connections or a best friend at work, and as much as 10 times as likely to strongly agree that they belong.
Employees who say they experienced a lot of gratitude the previous day are up to four times as likely to strongly agree that their organisation cares about their wellbeing.