April 26, 2021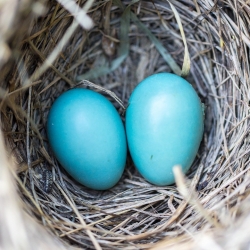 Earlier this month the ONS (Office for National Statistics) released a rather dismal map of the UK charting our population's soaring levels of loneliness. Perhaps surprisingly, it is young people and those living in urban areas reporting the highest levels of aloneness. It really does go to show that the 'social' in social media doesn't mean very much, and that you can indeed be surrounded by others and still feel lonely. So what does this new study mean for employers, if anything?
We know that loneliness increases the risk of mental illnesses such as depression, anxiety, low self-esteem, stress and sleep problems. And, we know that mental illness accounts for the majority of days lost due to work-related ill health – 17.9 million days according to the HSE's figures for 2019/20. All signs suggest the impact of coronavirus will only push these figures higher; remote working, social distancing, shielding… we needn't list all the ways COVID19 has also resulted in an epidemic of loneliness.
Greater loneliness increases the risk of mental illness, negatively impacting the productivity of the workforce. As I wrote in my last piece – working from home spells trouble for young workers – the biggest impact of such isolation hits our least experienced employees. It is no coincidence that without the 'normal' workplace interaction, young people are topping the list of the loneliest.
Unfortunately, this won't simply end with a return to the office – for those that will return, not to mention those that will adopt new remote models.
I can almost hear the conflicting voices in business leaders' heads. They're trying their best to stay afloat while also being supportive and aware employers. They have physical restrictions to contend with while also being pulled in different directions by employees who either do, or don't want a return to pre-COVID office life.
And now… "On top of everything else, I've got to babysit everyone's social lives?!"
Of course, this simplifies the issue a little. However, it hits at the heart of the struggle many employees face. How far does an employer's duty of care extend to their employees?
When does a supportive employer become a meddling parent?
Do employers really have to add 'loneliness' to the long list of health and wellbeing issues they are being asked to deal with?
The answer is, of course, 'yes'. To a point.
The need to protect
Employers have a legal duty to protect their employees from the risks of workplace stress. As more businesses consider ongoing remote working, loneliness leaps up the risk matrix. You simply cannot manufacture serendipitous desk-side interactions and uplifting coffee-room conversations online.
Being physically together isn't enough and social cohesion isn't a tick box exercise
That doesn't mean, however, that a return to the office will banish loneliness… Being physically together isn't enough and social cohesion isn't a tick box exercise. It can only be achieved through creating positive working cultures that provide fertile ground for relationships to grow and develop.
This means deciding to create inclusive work environments where people can be themselves and enjoy fulfilling and engaging work. It requires building open, honest and accountable cultures, championed from the top. It embraces individuality under a shared vision and collective values. It means allowing flexibility and downtime for personal growth… and for fun!
These cultures can't be created overnight but you have to start somewhere. Employers can use the return to the office as time to reflect and reset. Have honest conversations and make better (maybe harder) choices that support a more positive culture.
Employees can use this time too to assess the role they play in this challenge.  Work is a huge part of our lives, it is not the whole. While employers have a duty to create positive work cultures, we are also accountable for how we engage with those cultures and what choices we make to better ourselves and our situations.
That can mean making challenging decisions and moving out of our comfort zones. As individuals we must be accountable for our own lives, how we spend our time and how we build connections and relationships with those in our workplaces and our wider communities.
While employers have a responsibility to instil positive working cultures that combat workplace loneliness, it is not their responsibility to make sure we all have satisfying social calendars. We've got a great opportunity right now to make better choices – as employers, leaders, employees and individuals. We can choose to make those decisions alone, in the 'comfort' of our own bubbles, or we can choose to make them with others – our employees, our colleagues – in mind.
Image by Dennis Larsen