April 27, 2021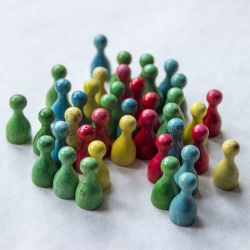 UK business leaders are increasingly turning their backs on suppliers who fail to align with their social values, according to new research by Sodexo. The survey highlights the effect the pandemic has had on procurement decisions, with the majority of respondents agreeing that the events of the last year had made it more important to consider environmental and diversity policies when selecting suppliers.
The research claims that, while UK businesses are understandably still placing a greater emphasis on factors such as cost, financial stability and cyber security at the procurement stage, social values are increasingly featuring in the decision-making process. 92 percent of those polled said they now vet suppliers on their social values and impact, and 75 percent warn they would be put off by a prospective supplier that did not publish information about their social values.
There is, however, some cynicism around social value with almost three-quarters (73 percent) of the 250 UK business leaders polled agreeing or strongly agreeing that businesses often have a social value policy in place but don't necessarily follow it. This demonstrates the importance of transparent social impact accounting – evidencing and reporting on achievements, according to Sodexo.
"The ability to demonstrate a positive social impact is a non-negotiable."
A strong proportion of business leaders who responded to the survey made it clear that they are prepared to offer their suppliers support to help them improve their standing and become more closely aligned with their own social values. 47 percent said they are providing suppliers with education and training, 41 percent are providing financial support and 39 percent offer mentoring.
Sean Haley, Sodexo UK and Ireland Regional Chair, commented: "It is often said that you can tell a great deal about someone by the company they keep. This is also true for businesses. It is now clear that the ability to demonstrate a positive social impact is a non-negotiable.
"As this research clearly shows, it is a responsibility that extends beyond your own business to the organisations with which you choose to partner. While it can only be seen as a positive step that many businesses are becoming more demanding in areas such as environment and diversity, it is even more heartening to see how many are taking it upon themselves to help their suppliers do better. Business must be purpose-led and capable of directly improving the communities they serve."
Image by MetsikGarden