October 15, 2014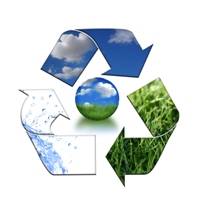 According to Constructing Excellence, buildings collectively account for around half the UK national output of carbon dioxide. To help address this, work has begun on the construction of a new £1.4 million 'living laboratory' at the Eden Project in Cornwall, where new eco-build products can be installed, tested and monitored. The Green Build Hub (GBH), is designed as a training centre that encourages inward investment by specialist green suppliers by enabling them to showcase and test innovative products. The project, by the Cornwall Sustainable Building Trust (CSBT), made possible by an investment of £1.1 million from the European Regional Development Fund Convergence Programme, aims to deliver a BREAAM 'Outstanding' building that acts as a resource of specialist green building knowledge. The GBH design team includes Gilbert & Goode Ltd, Ward Williams Associates, PBWC Architects, Hoare Lea, CDEC Ltd and TClarke Ltd; with an expected completion date of June 2015.
Said Cornwall Sustainable Building Trust CEO, Paul Bright:
"This is an exciting time for CSBT and Cornwall to lead the way in sustainable construction. The Green Build Hub provides Cornwall with the opportunity to showcase a whole range of sustainable building technologies, innovation and best practice, available to both those working in construction and the general public".