October 14, 2014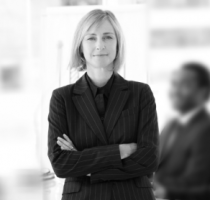 Organisations that persist in appointing all-male boards were named and shamed last week by UK Business Secretary Vince Cable and Lord Davies, who published the ground-breaking Women on Boards report. Now a new piece of research by Hudson has found that Generation Y females – those in their twenties and early thirties – are the natural leaders of the future. Generation Y women top the charts when it comes to being 'socially confident', 'helpful', 'organised' and 'meticulous', compared to their Gen Y male counterparts. Far removed from 'traditional' leadership skills (persuasion, confidence, extraversion), they bring a completely different, and more relevant, set of skills to the business environment of today – and tomorrow. Interestingly, when compared to Boomer males, (some of whom we'd assume must be well represented on current boards) the difference in skill areas are most acute: Generation Y females ranked 16% higher on people skills, 22% higher on social confidence, 22% higher on altruism, 16% higher on optimism and 21% higher on ambition.
Generation Y females scored higher than Generation Y males on organisation (18% higher), people skills (10% higher), social confidence (12% higher), altruism (15%), optimism (4%) and ambition (2% higher); demonstrating skills that will help them navigate a data-driven future, where leaders will be required to sift through mounds of information and translate it into meaningful insights.
The report, The Great Generational Shift, which analysed 28,000 psychometric tests, documents the shifting dynamics in Britain's multi-generation workplaces, where 60-year-old Baby Boomers work alongside Generation X-ers in their forties and the twenty-somethings of Generation Y. It outlines a change in the nature of leadership, with younger females ideally positioned to excel in the leadership race of tomorrow.
Tim Drake, head of talent management at Hudson UK, which compiled the report, said: "Britain's workforce is now truly multi-generational, with some employees separated in age by half a century – the implications of this are huge, in terms of the psychological differences in how these generations think, act and lead.
"This is especially the case for younger females, who today display the attributes of tomorrow's leaders. 80 per cent of executive directors on the boards of the FTSE 100 may currently be male, but the findings of this research show that, as business practice continues to evolve and progress, Generation Y women are better placed than ever before to position themselves at the top of businesses over the next decade."
Click here to view the full report.