October 10, 2014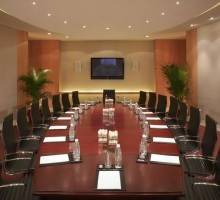 Companies must not let up in their efforts to deliver 25 per cent gender diversity to their boardrooms by 2015. That is the message from Business Secretary Vince Cable – on the news that female representation on FTSE 100 boards continues to increase, but that within the FTSE 250, all-male boards remain. As of July 2014 there are no all-male boards in the FTSE 100 and from the beginning of this month the number of women on boards is 22.8 per cent – up from 20.7 per cent in March 2014. Twenty more boards in the FTSE 250 have appointed at least one woman since March 2014 where women's representation has increased to 17.4 per cent – up from 15.6 per cent in March 2014, but 28 all-male boards remain. The Government has named the offending 28 firms and Vince Cable has written to their chairmen urging them to look again at new talent.
Lord Davies – who published the first in depth review of the gender make-up of Britain's boards in 2011 and has since followed it up with an annual progress report said: "From a low start at 12.5 per cent in 2011 to 22.8 per cent today, progress of this order is by any standards an amazing achievement. Our goal is clearly in sight, albeit 25 per cent is not gender parity.
"Having reached a position where it is unacceptable for the voice of women to be absent from the boardroom, it is disappointing to see there are still 28 all-male boards in the FTSE 250. Every single company needs to address the issue of gender balance in the boardroom and make sure they support UK business in our collective goal."
The latest FTSE 100 figures also show that while 39 companies now have 25 per cent or more women's representation on their boards, up from 36 in March 2014, seven companies have moved from above 25 per cent representation to below since March 2014. This means that overall, there are 17 companies in the FTSE 100 whose women's representation figures have fallen in the last 6 months.
Business Secretary Vince Cable warned: "Companies need to harness all available talent – better balanced boards are vital to securing the future competitiveness of UK."