October 3, 2023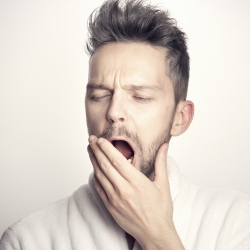 Happiness and boredom are the most common emotions experienced by people at work, according to a Right Management survey of more than 2,000 British workers and managers. According to the poll, 'Gen Z' are most likely to be bored at work (23 percent). But Gen Z leaders worry more than others about reduced employee productivity due to hybrid-working (37 percent). In addition, 70 percent of British employees feel they work better as a team in-person, but only 1 percent claim face-to-face time with colleagues contributes to their wellbeing.
As well as happiness and boredom, many feel a lack of motivation (21 percent), while pride (20 percent) is the third most common emotion experienced by British employees.  The survey engaged with 1,700 employees including senior managers, executives and HR professionals, plus 250 business leaders, to understand how both employees and leaders are faring across Britain, and where they could benefit from additional support in the workplace.
The age group who are most likely to be bored at work are those aged 18 to 24, otherwise known as Gen Z (23 percent). Yet the survey also finds that it is 18-24 year old leaders who are most concerned about reduced employee productivity (37 percent) because of hybrid-working. Gen Z leaders place this concern much higher than having no clear distinction between home and work life (11 percent), which is considered the biggest challenge by leaders aged 55+ (33 percent).
The survey also claims that 91 percent of leaders believe they have earned their right to be in their position, in spite of the prevalence of impostor syndrome. One in five company leaders (20 percent) believe that because they are self-made they do not need to partake in leadership programmes designed to develop and enhance their skills. Business owners are more likely to be divided on their stance to leadership development – with a quarter (27 percent) saying they are keen to do more leadership development programmes alongside a similar number (23 percent) saying they are self-made and therefore do not feel they need any support.
Two in five (40 percent) company leaders said they would consider paying for their employees to join a leadership development programme (43 percent of Directors and 37 percent of Business Owners), while one in five (21 percent) say they would not be the leader they are today if they hadn't been on leadership development programmes in the past (24 percent Directors and 19 percent Business Owners).