September 29, 2020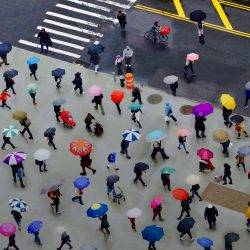 Almost half (46 percent) of Britain's workforce think their employer could do more when it comes to diversity, with 58 percent of employees from Black and Minority Ethnic (BAME) backgrounds agreeing, according to a report from Culture Shift. Despite 79 percent of employees confirming that working somewhere with a diverse workforce is an important factor for their happiness at work, 40 percent think diversity seems like less of a priority in the workplace currently, with 50 percent stating it should be more of a priority.
The same report also claims that 41 percent of employees said their employer makes token gestures that feel surface level when it comes to diversity and inclusion, with more than half (52 percent) of employees from BAME backgrounds agreeing this is the case.
The research suggests that fostering a diverse workforce representative of reality is a key factor for creating a positive culture and a key component for most employees' happiness at work. With many calling for more to be done when it comes to ensuring that not only do under-represented groups have a presence in businesses, but also a seat at the table and a voice, there are various factors organisations should be keeping front on mind whilst planning for the future.
On fostering a diverse workforce, representative of reality, the research claims that:
86 percent of employees said working at a company with a strong ethical background was important to them, with 91 percent stating that working at a company with a good reputation for treating employees fairly was integral to their happiness at work
Almost half (47 percent) of employees from BAME backgrounds said diversity seems like less of a priority in the workplace currently, with 59 percent stating it should be more of a priority
Almost one-quarter (23 percent) said their employer could improve workplace culture by recruiting more people from BAME backgrounds, as well as by providing training to the workforce on diversity and inclusion
19 percent said their employer could improve its culture and be more inclusive by recruiting more people from LGBTQ+ (Lesbian, Gay, Bisexual, Transgender and Queer) backgrounds
One-in-five (21 percent) said their employer could improve its culture by recruiting more people of varying abilities, a better gender balance and more people of different religions/faiths
23 percent of women said their employer should recruit a better gender balance, compared to just 18 percent of men