September 29, 2020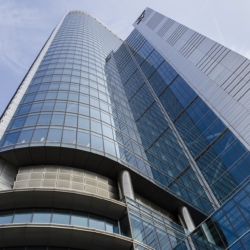 New data released by facilities services provider phs Group claims one in 20 premises remain closed after 43 percent were shut down during the coronavirus lockdown. In London, the impact is even more pronounced with the city failing to attract people back in the aftermath of stringent COVID-19 lockdown measures.
The phs Index, published six-months on from the onset of lockdown, reports that 95 percent of organisations (businesses, governmental and non-governmental organisations) across the UK are now open following widespread closures; translating to one in 20 which are still shut down. Central London is lagging behind the UK with just 90 percent of premises open; equating to one in 10 which is still closed.
Nationally, the amount of washroom waste generated by UK organisations in the last four months dropped by 49 percent year on year. In London, the amount of waste collected over the same period was down 73 percent.
Despite the number of reopenings, premises are now still significantly quieter with phs data suggesting a reduction in usage of 17 percent in August 2020 compared to pre-COVID levels. London is feeling the pain more than most with buildings a substantial 38 percent quieter in August.
Key findings
• The accommodation and food sector was the hardest hit with 73 percent of sites shutdown at the peak of closures and 8 percent remaining closed.
• The arts, entertainment and recreation sector was the second most affected with 62 percent of sites shutdown at the peak of closures. 11 percent remain closed.
• 38 percent of financial and business services sector sites were shut at the peak of closures, with more than one in 10 (11 percent) remaining closed.
• While 43 percent of education sites shut down at the peak of closures , 99 percent opened their doors for the start of the new academic year.
As a result of lockdown, more organisations closed in Scotland than anywhere else with 51 percent of sites shutting down. By comparison, 32 percent shutdown in Northern Ireland, 42 percent shutdown in Wales and 43 percent shutdown in England – with the UK average shutdown rate also 43 percent. When it comes to reopenings, 92 percent of premises are open in Scotland, 95 percent in England, 96 percent in Wales and 97 percent in Northern Ireland.
The question now is whether the remaining one in 20 closed sites can weather the storm.
Interestingly, 24 percent of sites reopened before the official date of 4 July, indicating businesses were reformatting themselves into takeaways, home delivery outlets or essential retail outlets. However, the lag in reopenings tells us many organisations were simply not ready; either having not being given enough time to prepare or not having got to grips with new social distancing measures – or that it was perceived to be unsafe or not economically viable to reopen. The question now is whether the remaining one in 20 closed sites can weather the storm and be able to re-open.
David Taylor-Smith, CEO of phs Group, said: "The new phs Index gets to the heart of the impact of the coronavirus on organisations, creating a barometer for closures and occupancy during a turbulent and unpredictable time when organisations across the country shut their doors overnight and people were told to stay home. While the strictest period of lockdown is over, the phs Index demonstrates there is a long way to go until organisations fully recover."
Image by Daretobemad