January 22, 2020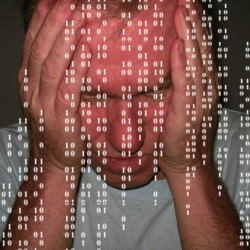 Data entry is the world's most hated office technology task, with workers wasting about 40 percent of their day on this and other 'digital admin', a study has claimed. In a survey of 10,500 office workers spanning 11 countries, respondents said they average more than three hours a day on manual, repetitive computer tasks which aren't part of their primary job and are ripe for human error.
Of the UK workers surveyed by OnePoll for Automation Anywhere, three quarters of those who expressed an opinion found digital admin both boring and a poor use of their skills. Most said it gets in the way of doing their main job (69 percent) and reduces their overall productivity (78 percent).
At the very top of the hated technology task heap around the globe was general data entry – manually inputting data into a computer or other device – followed closely by managing email traffic and filing digital records, such as documents, spreadsheets, images or PDFs, into the correct digital folder. These three tasks are also the three administrative tasks workers report that they spend the most time on every day. Compiling reports from IT and software systems and invoice management complete the five most hated tasks.
Impact on working hours
The research also claims the issue affects employees' personal lives, with nearly half of those surveyed globally saying that simple technology tasks often prevent them from leaving the office on time. This rises to 63 percent in the UK and appears to be a bigger problem for male workers around the world, as 54 percent of men struggle to leave work on time, compared to 43 percent of female workers.
Digital admin overall, however, disproportionately affects women globally – who clock up 3.4 hours each day on these "hated" manual tasks, compared to 2.8 hours for men. UK employees average 2.5 hours per day, and in Brazil, Korea and Mexico, this rises to over 3.5 hours each day. This number is matched by public sector workers across all countries surveyed, showing public services to be the most administration-heavy sector.
Image by Gerd Altmann