November 22, 2018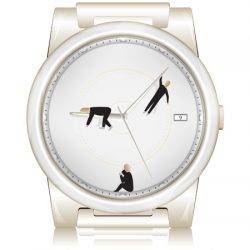 One in five UK workers has around two unproductive hours every week caused by poor or inadequate office and work environments, claims new research published today. Disruptive colleagues, no natural light, a lack of coffee and tea facilities and noisy offices are just a few factors cited in the report from Mace and its facilities management arm Mace Macro. Across the whole of the UK the average number of hours lost to unproductive workplaces is 2.4 hours a week, and using Office of National Statistics value of time data, this translates to a cost of £4bn in lost output every year to the UK economy. The new analysis, conducted by a former Bank of England economist, urges businesses of all sizes to urgently review their office spaces to ensure the design and facilities benefit the mental health and wellbeing of their staff.  Doing so could radically boost productivity, with previous research showing that happy workers increase productivity by 12 percent, whereas unhappy workers decrease productivity by 10 percent.
Bespoke polling by Populus commissioned as part of the study found that 1 in 5 office workers across the UK say they are unproductive for around two hours a week because of poor office environments. It also found that 18-24 year olds are the age group most affected by poorly designed workplaces with 25 percent of those questioned saying they are unproductive for as many as eight hours a month.
The report argues that businesses should regularly review their workspaces and engage with their staff to understand what changes could be made to provide the optimal working conditions. Incremental changes could have a major impact, with the research pointing to figures from a 2018 Leesman study which shows that 79 percent of employees globally rank tea, coffee and?other refreshment facilities as an important workplace feature; 44 percent of employees around the globe state that learning from others is an important work activity, and less than a third of employees around the globe are satisfied with workplace noise levels.
Ross Abbate, Global Managing Director of Mace Macro, said: "Property is one of the single largest outlays for any business. However, most businesses tend not to think about the purpose of their offices until their lease is up for review.
"A well-designed workspace with the right facilities and most up to date technology could have a dramatic impact on the productivity levels of the company as a whole. A few minor improvements could significantly improve a business' ability to attract and retain talented staff and help boost its growth potential. But that can only be achieved if procurement focusses on the desired outcomes and not just the cheapest service."
The paper also points to the development of 'smart buildings' as a way of boosting workplace productivity and improving business bottom lines. The use of sensors throughout an office could help employers better understand how to control temperature, security and the stationing of facilities such as water coolers to respond to employee needs.