June 21, 2022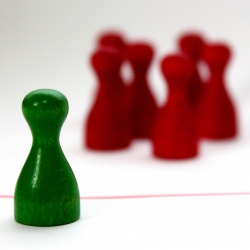 A poll from the Chartered Management Institute (CMI) suggests that, despite the appearance of an "all-inclusive" working culture, many employees in the UK work for organisations that present them with systemic challenges when it comes to workplace discrimination and inclusion. The report claims that employees saw weaker representation of those from different backgrounds to them in management (69 percent saw such representation) and senior leadership (67 percent).
The research suggests complacency within UK organisations that is a barrier to future economic performance and organisational success, given wider changes to the UK work-force. Previous CMI research has claimed that three times more male than female managers thought that gender equality had gone far enough or too far.
The survey, which polled UK employees to better understand Equality, Diversity and Inclusion (EDI) in workplaces, found that despite many organisations and staff championing EDI initiatives, the workplace remains exclusionary. Specifically on the issue of discrimination, the CMI poll revealed that:
52 percent of employees report being overlooked for workplace opportunities because of their identity.
Diverse workers are significantly under-represented at management and senior leadership levels.
More than two in five UK employees (41 percent) have witnessed colleagues being negatively affected because of their background at work.
Over half (51 percent) of UK employees have either witnessed or experienced discrimination in the workplace.
More than two in five employees (41 percent) have themselves been discriminated against at work due to their identity.
Employees were more likely to report a sense of inclusion in their workplace where colleagues were similar to themselves.
This data follows CMI's findings on the scale of underrepresentation at senior levels. To achieve balance in the UK working population by gender, ethnicity and disability, further analysis suggests the UK needs:
560k additional women
290k additional managers with registered disabilities
100k additional individuals from diverse ethnic backgrounds
460k additional individuals from lower socio-economic backgrounds