September 5, 2019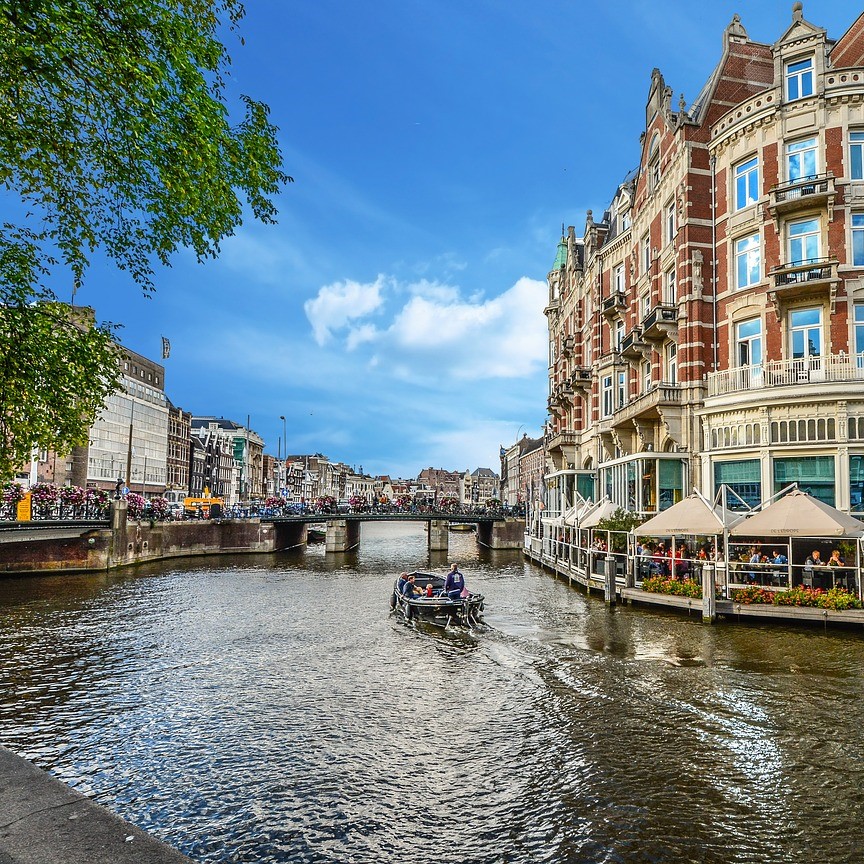 Optimising the human workplace experience to achieve greater productivity and creativity will be explored in depth at the CoreNet Global Summit in Amsterdam this September. Over a dozen diverse sessions will examine multidisciplinary approaches to achieving gains in health, productivity and creativity alongside both academic and commercial research showing measurable benefits.
The Summit considers a future workplace where constant learning, creativity and innovation are needed to keep pace with technological change. The concerns of the next generation with both physical and psychological aspects of the workplace are also on the agenda.
One viewpoint emphasises the environment needed for continuous learning and innovation – workspaces that expose individuals to different perspectives, take them out of normal routines, and give them time to read, study and think.
The science behind biophilia is explored to find practical and affordable ways that natural textures, colours and views can be used to calm, restore and refresh the brain by stimulating the body's endocrine system.
Decades of research on increased productivity, retention, and health in high performance real estate can now be presented in terms of financial returns for corporate occupiers
Alternative approaches to quantifying the benefits of a workplace experience focused approach are assessed. Decades of research on increased productivity, retention, and health in high performance real estate can now be presented in terms of financial returns for corporate occupiers. The ability of facial recognition technology to gauge happiness is contrasted with the insights gained from databases recording the perceptions of hundreds of thousands of individual employees. The potential obstacles of privacy and data protection are considered.
Cristina Banks, Director of the Interdisciplinary Center for Healthy Workplaces at the University of California, Berkeley, says, "We cannot afford to waste talent through a narrow, operational approach to maximising efficiency that pressures employees into working as fast as possible for as long as possible, risking injury, sickness and exhaustion."
Melissa Jancourt of HGA Architect and Engineers, who has been collaborating with Dr. Banks since meeting her at a CoreNet Global Summit in 2014, says, "Evolution is absolutely necessary to the vitality of most every industry and is contingent on the ability to embrace the new learning paradigms that lead to creativity and innovation. We need to seriously consider how this defines the role of workplace, which workplace traditions we uphold and where we need to pull people out of a normalizing and disempowering status quo."
Dr. Peggie Rothe at workplace experience assessor Leesman says, "Employers need to understand the workplace super drivers that have the biggest impact on how well people can do their jobs and, ultimately, contribute to the organization's objectives. How well does the workplace support what people do? How does it impact on how they see the organization they work for? How do they feel about it? The answers are subjective, and you can only understand experience by asking people."
Matt Macko of commercial real estate services firm stok stresses the quantifiable financial benefits of designing for enhanced occupant experience: "We are discarding the view that sustainability is an uneconomic luxury. Utility and maintenance cost savings are the most frequently cited benefits of high-performance buildings but benefits to occupants provide even greater financial returns. Less tangible elements in the working environment – such as air quality, thermal comfort, and access to views – can have a big effect on employee productivity, retention, and health, which easily translates into a cost benefit."
The CoreNet Global Summit Amsterdam, which takes place this September, will bring together more than 650 corporate real estate executives and 100 speakers across 50 sessions, creating an essential global meeting place for corporate real estate professionals.
The CoreNet Global Summit in EMEA takes place at Hotel Okura Amsterdam from 10-12 September 2019. Registration details are available at www.corenetglobal.org/Amsterdam2019.
Image by Kirk Fisher from Pixabay