June 14, 2018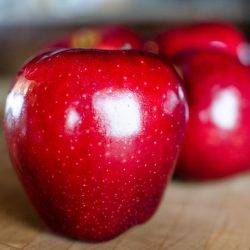 New research from the British Nutrition Foundation (BNF) claims that almost half (48 percent) of adults say that busy lives and stress play a large role in stopping them from eating healthily, with 40 percent of adults admitting that being too tired after work is their main reason for not being active. The survey, conducted as part of BNF Healthy Eating Week, questioned almost 500 adults across the UK, and also revealed a number of different factors that affect people's food choices when at work or university. High workload makes it difficult for a third of adults to eat well, along with finding it difficult to take a proper lunch break. While at work a quarter say they do not have enough time to prepare healthy foods and 24 percent of respondents say there are limited healthy food and drink options available at work or close by; 28 percent say there are too many unhealthy snacks available in their work setting.
Despite these barriers, two thirds (68 percent) of survey respondents reported that they are motivated to eat healthily to control their weight and, when shopping for food, 61 percent of adults say they always or often check nutrition labels on food. Two thirds or more of people surveyed say that the sugar (68 percent), calories (64 percent), and fat (60 percent) are the values they look for on nutrition labels.
Roy Ballam, BNF's Managing Director and Head of Education, said: "We know that a key to reducing obesity is changing behaviour – some of this will come from government and local environments making it easier for people to change. The results from this survey show that the main motivation for being healthy is weight control, however there seem to be a number of barriers within workplaces and universities that make this difficult. Encouraging work settings to engage more with health may be an effective way of helping people put their good intentions into action and we've seen an excellent response to BNF Healthy Eating Week from workplaces and universities this year, with over 1,400 organisations participating."
The BNF Healthy Eating Week survey explored other barriers to a healthy lifestyle and found that almost half (43 percent) of adults surveyed admit that they find it difficult to find reliable information on healthy diets, with changing information, messages and advice from media and experts being the biggest causes for confusion (76 percent and 61 percent respectively).
The survey reveals that social media platforms (37 percent) are the most common reported source for nutritional information for adults. Under a third (30 percent) of respondents say that they use the NHS website, a quarter visit other health websites and 14 percent say that they gather nutritional information from a doctor, hospital or health clinic.
Ballam continued: "With two thirds of adults overweight or obese, the UK is in the middle of an obesity crisis – and a lack of consumer knowledge and reliable information on healthy eating is a huge cause for concern. In the digital age, with growing concerns about the trustworthiness of information in the media, many are confused about which online sources are reliable – unsurprising when there is so much conflicting advice available. The public need to receive more consistent messaging about diet and nutrition if we are to stand a fighting chance of changing these worrying health statistics.
"It is really encouraging to see that people are motivated to eat well and to check the nutritional content of the foods they buy, however there are clearly many who are struggling to put this into action because they are too busy, stressed or tired. We need to find evidence-based, practical ways to make it easier to be healthy that fit in with people's daily lives.
"Now in its sixth year, BNF Healthy Eating Week was established to increase knowledge about healthy eating and wellbeing, physical activity, food provenance and cooking. During the week, workplaces, universities and schools are set a series of challenges to complete and these are supported by activities and informative resources. We hope that workplaces will relish the Healthy Eating Week activities and challenges and will adopt them into their lives on an ongoing basis."