April 30, 2019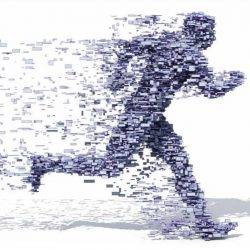 HOK has released the second volume of HOK Forward, its annual report exploring a crucial issue in workplace design. HOK Forward: Tech Workplace Takes Center Stage investigates the distinct threats and challenges facing the tech sector and explores how these same challenges are affecting all companies, regardless of the industry in which they operate.
"Intense competition, readily available capital and open frontiers are challenging tech companies to continuously adapt and innovate," said Kay Sargent, co-director of HOK's WorkPlace practice. "Yet many of their workplaces were designed for a completely different era of work."
The workplace report explores the challenges and opportunities facing the tech sector, from the shrinking talent pool and evolving regulatory environment to privacy and data security and the growing exodus from Silicon Valley.
Also included are key takeaways from HOK's recent global survey of corporate real estate executives that found:
72 percent of portfolios is leased space.
67 percent anticipate growth will be leased space; 8 percent envision coworking space as part of future growth strategy.
47 percent expect to increase headcount in the coming year.
59 percent have a formal distributed work program; 41 percent prefer employees to be on site.
76 percent have a portion of portfolio with unassigned space, with the remaining 24 percent assigning staff to work points.
82 percent monitor and track space utilisation; only 13 percent use sensors with 56 percent tracing via badge-in or IT login and 30 percent via observation studies.
Among the trends highlighted in the report:
Evolving amenities: Companies looking to attract and retain top talent continue to develop amenity offerings, which can range from nap pods and wellness rooms to medical clinics and maker spaces.
Data and disruption: 'Smart' workspaces, replete with multiple sensors, will continue to increase. Designers and clients continue to learn how to leverage that data to optimise space. Yet they must balance this with a commitment to valuing humans over metrics.
Beyond open plan: One size does not fit all, and the right space solution for each tech company will depend on its culture, work style, mobility profiles and business goals.
The report explores the characteristics and considerations for options including Activity-Based Workplaces, Neighbourhood-based Choice Environments (NCE), Agile Environments, Maker Environments for Mobile Occupants (MEMO) and Immersive Environments.
The report concludes the report with a set of priority actions and 10 focus areas for future tech workplaces. Case studies of projects for leading technology firms LinkedIn, Booking.com, OpenText and Cisco Systems provide insight into current best practices.