July 8, 2014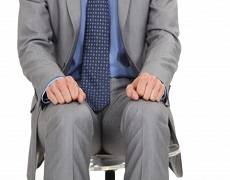 Making places of work mental health friendly with government leading the way as an employer is one of the key recommendations of a landmark study on the state of mental health in England published today. Concluding the 12 month study on the state of wellbeing in England the CentreForum Mental Health Commission report reveals that mental health related sickness absence and lost productivity costs business up to £23.5 billion annually, and says that government must take the lead in tackling this problem by ensuring all public sector enterprises become mental health friendly employers. It also urges organisations with more than 500 employees to work towards that status. The Commission says the "pursuit of happiness" must become an explicit and measurable goal of government if the £105 billion annual cost of mental illness in England is to be reduced and identifies five key priorities between now and 2020.
Chaired by former minister for mental health, Paul Burstow MP, the Commission's findings and recommendations draw on the expertise of chief executives of mental health charities Mind, Rethink Mental Illness, and Turning Point; the outgoing president of the Royal College of Psychiatrists; and NHS and independent sector service providers. It calls on policymakers to:
Establish the mental wellbeing of the nation or the "pursuit of happiness" as a clear and measurable goal of government.
Roll out a National Wellbeing Programme to promote mutual support, self-care and recovery, and reduce the crippling stigma that too often goes hand in hand with mental ill health.
Prioritise investment in the mental health of children and young people right from conception.
Make places of work mental health friendly with government leading the way as an employer.
Better equip primary care to identify and treat mental health problems, closing the treatment gap that leaves one in four of the adult population needlessly suffering from depression and anxiety and 1-2% experiencing a severe mental illness such as schizophrenia.
The Commission also calls for parity of funding for mental health which currently receives 13% of NHS spend in England but accounts for 23% of demand. It is estimated that £13 billion is overspent every year on dealing with the physical health consequences of this unmet need.
Commented Paul Burstow MP, Chair of the CentreForum Mental Health Commission:"Failure to promote good mental health not only ruins lives, it costs the economy £105 billion every year. There is no single simple change that will deliver better mental health, but making governments measure and value wellbeing as much as GDP would be an important step in the right direction.
"We then need bold action across the board so that we can see national wellbeing improving. We know what works in the workplace, in schools, in health services."
He added: "We need to promote good mental health from the earliest opportunity, and make sure that schools, workplaces and the communities that we all live in are supporting us to be mentally well. The cost of doing nothing or simply settling for gradual change runs to billions of pounds, but the real cost is measured in human misery, misery for want of determination to act on the evidence."
The Commission's final report titled 'The pursuit of happiness' can be accessed here.