April 11, 2017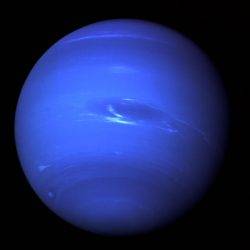 The amount of data humans and their devices create will rise to 163 zettabytes over the next eight years, according to a new report from data firm Seagate. That is ten times as much as we created last year. As usual, the amount of data described in the report is inconceivable. A linguist called Mark Liberman once estimated that every word ever uttered by human beings would create around 42ZB of stored data. So if I were to make up a fact such as that a printout of 163ZB of data could create a planet the size of Neptune, you'd have to believe it. It's a lot and it's rising exponentially, that's all we need to know. The interesting thing apart from the scale of the storage issue, is that the major source of the increase will be businesses not humans and that by 2025, we will be interacting with an Internet of Things connected device an average of 4,800 times a day.
So, the report suggests that it is the advent of an increasingly digitised world that will create this unfeasible amount of information. According to the report, at the moment, there is less than one embedded device per person. By 2025, that number is expected to grow to at least four devices per person. The UN has estimated that the population of the Earth will exceed 8 billion by 2025, so we're talking about a lot of technology. The study terms this new reality a 'datasphere' to suggest just how encasing it will become.
The report suggests that firms will have to adapt very soon to this newly digitised world if  they are to make use of the sheer volume of information it will make available to them. Businesses will generate around 60 percent of the world's data by 2025 according to the report.
"While we can see from this new research that the era of Big Data is upon us, the value of data is really not in the 'known', but in the 'unknown' where we are vastly underestimating the potentials today. What is really exciting are the analytics, the new businesses, the new thinking and new ecosystems from industries like robotics and machine-to-machine learning, and their profound social and economic impact on our society," Seagate CEO Steve Luczo said.
"The opportunity for today's enterprises and tomorrow's entrepreneurs to capture the value of data is tremendous, and our global business leaders will be exploring these opportunities for decades to come."In response to a new study forecasting a 10-fold rise in worldwide data by 2025, global data and storage leader Seagate is advising business leaders and entrepreneurs to amplify their focus on the mega trends driving data growth over the next several years, and examine their business' course for the future value of data from creation, collection, utilisation and management. The opportunity for today's enterprises and tomorrow's entrepreneurs to capture the value of data is tremendous, and our global business leaders will be exploring these opportunities for decades to come."
Virtually every enterprise, the white paper indicates, is being affected by the major data-driving trends. Notable drivers of the shift from primarily consumer-led to enterprise-driven data include:
The evolution of data from business background to life-critical – By 2025, nearly 20% of the data in the global datasphere will be critical to our daily lives and nearly 10% of that will be hypercritical.
Embedded systems and the Internet of Things (IoT) – By 2025, an average connected person anywhere in the world will interact with connected devices nearly 4,800 times per day – basically one interaction every 18 seconds.
Machine learning changing the landscape – IDC estimates that the amount of the global 'datasphere' subject to data analysis will grow by a factor of 50 to 5.2 ZB in 2025.
True mobile and real-time data – By 2025, more than a quarter of data created will be real-time in nature, and IoT real-time data will constitute over 95 percent of it.
Automation and machine-to-machine technologies shifting the bulk of data creation away from traditional sources – While data creation in the previous 10 years has been characterised primarily by an increase in entertainment content, the coming decade will reflect the shift to productivity-driven and embedded data, as well as non-entertainment images and video such as surveillance and advertising.
IDC SVP Dave Reinsel said: "From autonomous cars to intelligent personal assistants, data is the lifeblood of a rapidly growing digital existence – opening up opportunities previously unimagined by businesses. Technology innovation will be vitally important to evaluate and fully activate the intricacies of what's contained within this large volume of data – and storage in particular will continue to grow in importance, as it provides the foundation from which so many of these emerging technologies will be served."