October 24, 2013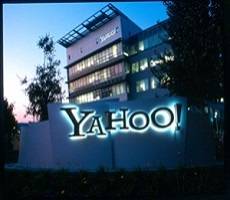 Yahoo has had some successes since curtailing its work from home policies, global corporate real estate leaders were told at this week's CoreNet Global Summit in Las Vegas. Continuing the industry conversation around balancing an organisation's need to foster work and collaboration in person (aka: presenteeism) against the needs of employees to work off site, the discussion centred on how employees can "be present" in an increasingly virtual world, and where should leaders in corporate real estate place their focus? Julie Ford-Tempesta, Senior Director, Real Estate & Workplace at Yahoo said despite predictions of "epic policy failure" following the announcement that all employees must work in the office; employee engagement is up, product launches have increased significantly, and teams are thriving.
And as proof, the company's stock price is significantly up from the beginning of the year. A tour of the Sunnyvale headquarters shows that the transformation extends to the physical environment also. Ford-Tempesta noted that "recent renovations have densified the work space, collocating teams in a more intimate, transparent environment focused on collaboration and innovation. The workplace has become a catalyst for energy and buzz."
Steve Hargis, Executive Vice President of Jones Lang LaSalle Americas and a member of CoreNet Global's Workplace Community Knowledge Advisory Panel, interviewed corporate real estate leaders at a variety of large companies including Microsoft, Pacific Gas & Electric, Oracle, Northern Trust, HP and Yahoo.
HP also had a well-publicized directive to employees to prioritize and increase time spent in the office. As Nancy Sewell, Director, Global Workplace Strategies for HP notes, HP's continued focus on developing workplaces that attract employees to the office is in fact designed to leverage the power of getting not only teams together, but also large spectrums of employees from different functional groups.
The company-wide investment in real estate and IT infrastructure does not come at the expense of flexibility required to get work done.  Nancy notes, "the company continues to support a wide range of work options both on- and off-premise… this is not an 'either/or' conversation."
Both CoreNet Global's 2012 Corporate Real Estate 2020 research and the 2013 JLL Global Corporate Real Estate Survey (GCRES) show rapidly rising pressure from the C-Suite to increase productivity – and to leverage workplace policies to do so, said Hargis, who led a discussion on the topic at the recent CoreNet Global summit in Las Vegas.
Ultimately a company's business leaders and workplace strategists must decide for themselves how the concept of "place" is best defined," Hargis said. But they should not let media hype about "work from home" distract them.