November 18, 2013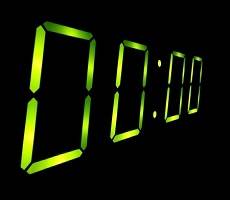 Zero hours contracts have hardly been out of the news in recent weeks. The overwhelming majority of the media coverage has been negative, suggesting that zero hours contracts are exploitative of workers and should be outlawed. The pressure gauge has risen to such an extent that, in September, the Business Secretary, Vince Cable, announced that there would be a consultation process to tackle any abuse discovered. The Labour Party has also announced it will be conducting its own review. But why all this sudden interest? Zero hours contracts are not a new phenomenon… and, on the face of it, they provide employers with the type of flexibility which the Government has been so keen to introduce, allowing employers to maintain a flexible workforce capable of meeting short-term staffing needs. 
Arguably, therefore, these types of contracts actually benefit employers more than any other legal proposal in the Government's programme of reform.
However, it appears the issue has come into sharp focus after research published by the CIPD in August indicated that there are around 1 million people in the United Kingdom working under zero hours contracts, far more than had previously been thought to be the case. This has led to heightened scrutiny of what these contracts are and what impact they have on workers.
In a nutshell, zero hours contracts do not guarantee workers a minimum number of hours of work; there is no obligation for the employer to provide any work and, as a consequence, any remuneration. Importantly, although they can be structured as traditional employment contracts they can, and often are, structured in such a way that the individual does not have "employee" status. Individuals who do not have "employee" status have very limited employment rights.
It is therefore easy to deduce that the characteristics of a zero hours contract are favourable to employers, and they are commonly used in the retail, hospitality and leisure sectors where employers may struggle to predict how many staff they will need in work at any given time.
However, zero hours contracts have also become increasingly popular in sectors outside of these sectors including health, education and IT.
Zero hours contracts are also not without merit for workers. They have the potential to benefit workers who welcome the flexibility that zero hours contracts offer, perhaps because of family commitments, or because they are studying or are otherwise retired, or who only require occasional earnings.
However, in light of the recent negative publicity, employers who use, or wish to start using, zero hours contracts, would be well advised to carry out a careful balancing act between the needs of the business and those of its workers.
A number of practical points should be taken into account when preparing the contracts and discussing the terms with individuals who will be engaged under them:
The employer should ensure that it has explained the flexible nature of the work to the individual so they are aware of the financial uncertainty involved;
The employer should consider how working hours should be organised in practice i.e. whether weekly or monthly rosters should be prepared.
Consideration should be given as to whether employers can prepare monthly rosters in order to give individuals as much notice as possible so they can accept alternative work if it is available or make necessary childcare arrangements;
Thought should be given as to how employers will determine who is given the work if there is only enough available for some of the individuals employed under zero hours contracts. To ensure fairness, this should ideally be determined based on which individuals have been provided with work recently – the employer should try and divide the work evenly and fairly;
The employer should decide whether a cancellation fee should be payable if the working hours available are cancelled at short notice;
The employer should also consider how sick pay and holidays will accrue and how holiday and sick pay will be calculated. Potential difficulties arise under the Working Time Regulations as it is impossible to know at the outset of a zero hours contract how much holiday and pay an individual will be entitled to.
The employer should consider whether the terms of the contract could result in employment status for the individual, potentially causing other employment liabilities to arise.
It will be interesting to see what proposals the Government makes in its consultation paper. Despite the bad press, it seems unlikely that the Government will actually go as far as advocating zero tolerance of zero hours contracts but it may make suggestions for regulation which will have the potential to impact significantly on the flexibility employers have with their workforces going forward.
 ___________________________________________________

Adam Hartley is a Partner in the London office of international law firm DLA Piper