March 13, 2015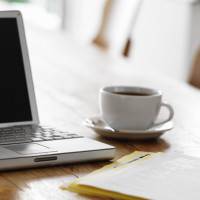 More than a third (37 percent) of British employees claim their employers are not yet offering flexible working arrangements, according to a report from unified communications firm Unify. This is in spite of the fact that nearly all UK employees now have the right to request flexible working following the introduction of revised legislation last Summer. The survey of staff at more than 1,500 businesses in the UK also claims that 39 percent of respondents said they would be more loyal to the business if it offered more flexible working options. According to the report, Humanising the Enterprise, a further 28 percent said they have no preference about where they get work done and 40 percent said they would find it liberating if they were able to work entirely outside of the office. Over half (51 percent) said their colleagues and other interruptions distract them from doing their jobs.
Other challenges of working in a corporate environment included commuting (30 percent), poor quality equipment (22 percent) and a poor communications infrastructure for colleagues who work remotely (14 percent).
Part one of Unify's Humanising the Enterprise study surveyed more than 1,500 UK-based business consumers between the ages of 16-55+. The study showed remote working to be an integral part of professional life today, with well over a quarter of respondents (29%) stating that they worked remotely at least once a week. In fact, two in every five (39%) of all employees identified their homes as one of the most productive places to work – which gives credence to an increasing move to flexible working.
Minimising distractions are crucial for productivity. 31% of respondents would switch off email to avoid distraction at work. This was followed by instant messaging (27%) and social networks (26%). Yet, interaction with people and teams matter. Combined, 55% of employees think that regular face-to-face contact with colleagues and clients, along with the ability to share ideas and get real-time feedback, to be the most important elements of working with their teams.