July 31, 2018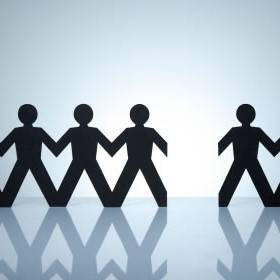 A new report from the Office for National Statistics suggests that the number of sickness days taken by UK workers has almost halved over the past two decades to reach a record low. It dropped from an average of 7.2 days in 1993 to 4.1 days in 2017, and had been steadily falling since 1999. The total days lost for all workers last year was 131.2 million, down from 137.3 million in 2016 and 178.3 million in 1993. Since the recession, sickness absence rates have declined by 0.5 percentage points to 1.9 per cent last year. The reasons are not explored in the report but one possible explanation would be the growing number of people prepared to work when they should really take time off. A May report from the CIPD claims that the number of companies reporting a rise in employees going into work when they were ill had more than tripled since 2010 and warned that organisations should do more to discourage "presenteeism".
The ONS figures also show that the average number of sick days taken in the private sector is much lower than in the public sector, suggesting that these workers are avoiding sick days as they are at risk of not being paid. The sickness absence rate, which measures the working hours over the year that are lost to sickness, stands at 2.6 per cent in the public sector and 1.7 per cent in the private sector.
In a statement, the ONS said: "Higher sickness absence in the public sector is partly explained by the profile of the workforce: it employs more older people and women, both of whom tend to have higher rates of sickness absence; it is more likely to employ staff with a long-standing health condition who are more likely to go off sick and tends to offer more generous sick pay arrangements."
Coughs and colds remained the biggest cause of people taking time off work, making up 26.2 per cent of days lost through sickness absence last year, which equates to about 34.3 million days. Women were more likely than men to cite mental health conditions as the reason for being off sick, at about 8.1 per cent of women compared with 5.7 per cent of men. The ONS said that this might be because men were less likely to seek medical help for mental health problems than women. The ONS data also found that there was a rise in young workers aged between 25 and 34 who took time off with mental health problems — the rate in this category rose from 7.2 per cent in 2009 to 9.6 per cent last year.
Lynn Cahilanne, Jobs Expert at totaljobs comments: "UK productivity is at an all-time low, and the need to be seen in the workplace for fear of judgement by peers and superiors exacerbates this trend. A culture of presenteeism is forcing more than a third of British employees (38%) to stay at work past their standard working hours. Worryingly this culture is being encouraged by employers, with 31% of bosses saying that those who leave work on-time are looked down on. It could be the same fear that is preventing workers from taking sick leave. However, not only will their own productivity suffer when they're under the weather, but also that of the wider company if they pass their ailment on to their colleagues. Companies have a duty of care towards their employees and ensuring staff feel like they can take time off when unwell will not only help individuals, but wider company output as it reduces the risk of contagion and more sick days being needed."