March 14, 2013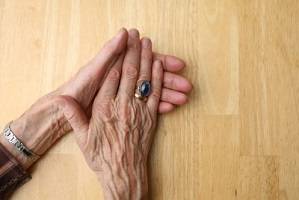 Forget Gen Y, a new report published today by the House of Lords Committee on Public Service and Demographic Change warns that it's our rapidly ageing population that will have a huge impact on society, work and public services. Predicting a 50 per cent rise in the number of those aged 65+ and a 100 per cent increase in those aged 85+ between 2010 and 2030, the report advocates enabling people to work for longer, many of whom are legally entitled to do, since the removal of a statutory retirement age in 2011. According to the report, "Ready for Aging?" working for longer would increase income from work, potentially increase savings, and reduce the time of dependence on those savings.
It also argues that employing older workers could benefit employers by using the experience and knowledge of people who still have much to contribute. However, it counsels: "Making working for longer possible will require changes to attitudes, as well as policy and practice."
To sustain a good quality of life over more years will require big changes in employment practices, pensions, health and social care services, yet for a major social change affecting everyone in England the Committee is concerned that the issue hadn't been properly addressed by the Government. It calls on the Government to publish a White Paper before the next general election setting out how our society needs to prepare for a longer life and calls on all parties, in working on their manifestos for the next general election, to consider the wider implications of the ageing society .
The Committee recommends that whichever party is in Government after the election should, within six months, establish two cross-party commissions to respond to the ageing society. One would work with employers and financial services providers to improve pensions, savings and equity release; the other would analyse how the health and social care system and its funding should change to serve the needs of our ageing population. Both should report in 12 months.
Commenting, Lord Filkin, Chairman of the Committee, said: "We need Government to support the choices each of us makes for our longer lives: people must be better informed and enabled to get a better idea of the income they may get in retirement from their pension savings; they should be able to work later if they wish to do so.
"The Government must set out in a White Paper the implications of an ageing society with a vision for living well and independently. It should set out how our health and social care services, our pension arrangements and our practices must change to achieve this. All political parties should be expected to consider the wider implications of the ageing society in their manifestos for the 2015 election.
"This is not a distant issue; our population is older now and will get more so over the next decade. The public are entitled to an honest conversation about the implications."