April 20, 2017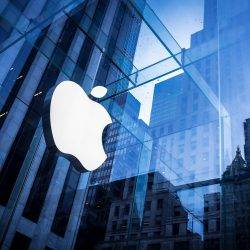 Apple has been given permission to test a range of driverless cars in California. The state's Department of Motor Vehicles has awarded a permit for the company to start testing its self-driving car technology on public roads, ending a period of speculation about its plans for the autonomous technology. The permit covers three vehicles, which will be 2015 Lexus RX 450h hybrid SUVs, and six individual drivers. However, the plan does not seem to suggest that Apple will become a car maker any time soon and instead will focus on the development of the technology itself rather than the hardware.
Known as Project Titan, Apple's autonomous vehicle project has been the subject of a great deal of speculation since 2015 when details first emerged through leaked documents. Although some 1,000 engineers have been at work on the project at the company's headquarters in Sunnyvale, any plans the firm had for the technology have been kept firmly under wraps till now. Apple has refused to comment on the existence of the project in any way.
Competition is ramping up in the nascent market with Tesla, Mercedes-Benz, Infiniti, and BMW all working on autonomous driving systems. Trials are already underway around the world and although the technology is still in its infancy, a KPMG study estimates that the global market will be worth £900bn by 2025.
In the UK, the government has launched a consultation on changes to motor insurance rules and the highway code that will allow self-driving cars to be on the roads by 2020. The business secretary, Greg Clark, said at the time: "The global market for autonomous vehicles presents huge opportunities for our automotive and technology firms. The research that underpins the technology and software will have applications way beyond autonomous vehicles."