September 25, 2018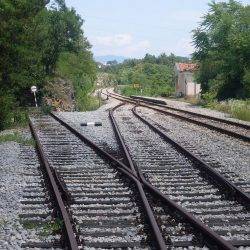 Just under half of UK workers (46 percent) expect to have multiple careers throughout their working life, as opposed to one structured and lifelong career, according to a new report from employee benefits firm Unum and researcher The Future Laboratory. The Future Workforce (registration required) sets out to examine the motivations and priorities of UK workers, to understand how the nation's workforce will change over the next decade. Insights were drawn from a survey of more than 3,000 UK workers, as well as from interviews with a range of industry experts and business leaders.
Along with changing attitudes towards the once traditional life-long career, the report reveals that a desire for flexibility in the workplace is one of the most prevalent trends among UK workers. Over three-quarters (77 percent) of those surveyed considered workplace flexibility to be "very important".
The research describes two main drivers for these trends. Increased life expectancy, and the growing "Sandwich Generation" – those attempting to balance raising children with caring for ageing parents. The associated financial commitments have contributed to over half (56 percent) of workers stating they expect to work for longer because they "have to". Workers in this group value arrangements within the workplace which allow for flexibility in unforeseen circumstances, such as family illness. Out of necessity, this group – described by the report as Obligated Workers – may think creatively about their careers, becoming "flexipreneurs" if the traditional workplace can't adapt.
Conversely, a second group – Self-Fulfilled Workers – seek multiple careers and greater workplace flexibility to enable them to pursue and professional passions. The research shows that almost three-quarters of UK workers (74 percent) are still keen to continue learning into their older years. Almost two-thirds (65 percent) of workers surveyed expect to work for longer because they "want to", rather than out of necessity. This group thrives on change and prioritises skill-building and lifelong learning over a traditional career path.
Changing expectations
Regardless of their motivations, 61 percent of UK workers surveyed believe their companies need to accommodate for their needs and life stage. This can include offering grand-parental leave and associated benefits, different hours to accommodate different lifestyles and healthcare, to name a few. Younger workers are far more likely to expect such features – 73 percent of 25-34-year olds compared to 45 percent of 55-64-year olds.
The Future Workforce report provides guidance to help UK businesses cater for these new worker expectations:
1. Empower employees to work flexibly – be it through offering flexitime or by trailing new technologies to enable different ways of working.
2. Ensure that managers and decision makers are aware of the benefits of flexible working, for employees and employers – and that all personal commitments are treated equally.
3. Offer benefits that can provide financial support for workers and their families – such as income protection.
4. Support training and reskilling initiatives that allow employees to tailor their work to match the demands created by different life stages and events.
5. Plan for workers to leave your company to pursue personal ambitions or fulfil life commitments – but leave the door open for a return at different life stages or events. Stay in touch with alumni, and invite them to apply for roles that play to their skillsets and subsequent personal/professional development.
Liz Walker, HR Director at Unum, commented on the report's findings: "It's clear from The Future Workforce report that seismic societal changes, such as the growing Sandwich Generation, are having a huge impact on employee expectations about what they want from both their workplace and their career more broadly. Many UK businesses have already taken great steps to enable employees to work more flexibly. But there is more to be done in order to attract and retain the best talent in the wake of these new expectations.
"True flexibility goes beyond providing the infrastructure for employees to work remotely – it must be baked into the culture of an organisation, and espoused by management. UK businesses must consider how to cater for their employees at all stages of their life, and to prepare for a future in which more workers than ever share a role with a colleague, pursue a new career path, or even leave a company to later return. The Future Workforce aims to provide inspiration and information to help employers prepare for this".