November 16, 2017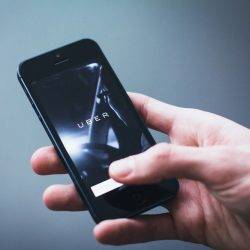 The latest decision in an ongoing legal battle involving the ride-hailing app, Uber, could have serious consequences for companies which operate in the 'gig economy'. The prolonged employment tribunal case first began in 2016 with a case bought by the GMB Union. Uber drivers James Farrar and Yaseen Aslam argued that the employment status they had been assigned by Uber – namely, 'self-employed' – was incorrect and that they should instead be classed as 'workers'. The change in status would mean the pair were entitled to holiday pay, paid rest breaks and the minimum wage.
Uber maintains that its UK drivers do not qualify as workers and are therefore not entitled to these rights. The original tribunal decision – which Uber appealed – found in favour of the drivers and after a further set back, it is expected that Uber will look to take the case to the Court of Appeal, and, if necessary, the Supreme Court.
So, what are the facts of the case?
There are three categories of working individuals in the UK. These are the self-employed, workers and employees. The self-employed do not enjoy any significant statutory employment rights; workers are entitled to certain rights, such as to be paid the national minimum wage, holiday pay, pension contributions, the right to claim sick pay and, in some cases, rights under the Transfer of Undertakings Regulations.
Employees have additional rights on top of those of workers such as maternity or paternity pay, shared parental leave, statutory notice on dismissal, redundancy payments and the right not to be unfairly dismissed after two years of continuous service.
In the Uber case, the drivers claimed that Uber was unlawfully withholding rights they are entitled to by not recognising them as workers.  For example, Mr Farrar said his net earnings in August 2015 after expenses were £5.03 an hour – below the minimum wage.  The drivers also argued that their actions were controlled by Uber, so in effect they were employed by the firm.
Once a driver accepts a job he or she is not notified of the destination, the drivers claimed, and faces punitive measures if they don't perform well enough, for example, following a customer complaint. The two drivers also claimed sums of money were frequently deducted from their pay, often without advance warning.
Uber claims 80 per cent of its drivers would rather be classed as self-employed. Only 25 per cent log in for 40 or more hours per week in some months, it says.  The drivers use the app to find customers because it allows them to work flexibly, Uber says. The firm call them 'partners' and says they can 'become their own boss'. Uber says that it does not set shifts or minimum hours, or make drivers work exclusively the company. In one month, Uber said that drivers for UberX made £16 an hour on average, after Uber's service fee.
If the drivers win their legal battle and are deemed to be workers of the business, they would be entitled to receive the national minimum wage. Uber would be liable for any difference in pay if there has been a shortfall in wages so far. Any workers aged 25 or over would be entitled to receive the National Living Wage and again, if there has been a shortfall in pay, the drivers will be entitled to re-claim the backdated payments they should have received.
The firm has more than 40,000 licensed drivers in 20 UK towns and cities making more than a million trips per week. So, if this latest decision stands, Uber could be liable for tens-of-thousands of other drivers who could make similar cash claims.
The amount of money in play here is quite astonishing. Millions of pounds could be at stake. A verdict in favour of the claimants could present fresh impetus for claims against similar businesses, making this a potential test case for the whole gig economy.
Characterised by short-term contracts and freelance work rather than permanent employment, the gig economy has grown enormously in recent years. But the Uber case is only part of a backlash which has resulted in greater scrutiny.
As well as negative media headlines, a number of high-profile cases have already been settled, or are now underway against gig-economy firms, such as courier businesses eCourier and Excel and taxi firm Addison Lee. In one particular case – Dewhurst v Citysprint UK – a bike courier was successful in her claim that self-employed couriers were earning below the national minimum wage, a right they would be entitled to if they were classified as employees.
But not all gig economy firms are on the losing side. In another case, Deliveroo riders have just been ruled self-employed by labour law body the Centre Arbitration Committee because of their freedom to allow other riders to take their place on a job.
Given the 'blow and counter-blow' nature of the legal battle over the gig-economy, it is small wonder that for both sides there is so much riding on the outcome of the Uber case and that it is attracting so much attention. Nor is it surprising that Uber is seemingly determined to defend itself, even if that requires further costly legal battles.
_____________________________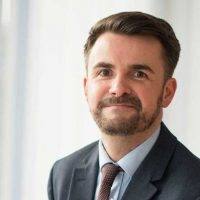 Philip Richardson is Head of Employment Law at national law firm Stephensons.