December 10, 2015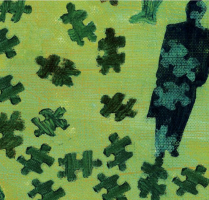 One in five Australians suffer from a mental health  disorder and employers need to do more to tackle the related issues. That is the central claim made in a new OECD report called Mental Health and Work: Australia. The study claims that mental health issues cost the Australian economy AUD 28.6 billion per year, equivalent to 2.2 percent of GDP. Adding indirect costs, such as productivity loss or sickness absence, nearly doubles that amount. The report is the ninth in a series of reports looking at how education, health, social and labour market policy challenges identified in a 2012 report called Sick on the Job? Myths and Realities about Mental Health and Work are being tackled in OECD countries. The report suggest that while Australia's recent mental health reform is an important and helpful development, the country 'needs to do more to help people with mild to moderate mental health issues at and into work'.
The report notes that the importance of investing in mental health has been high on the government's agenda. However, the fragmented nature of initiatives and the lack of continuity in funding have hindered the country's ability to improve labour market outcomes among workers who suffer from mental ill-health.
A comprehensive approach is needed to make employment issues a concern of the health care services, to help young people succeed in their future working lives and to better design and target employment services for jobseekers with a mental illness.
The OECD report highlights that there is no structural collaboration between the health care and employment sectors in Australia, and general practitioners often lack knowledge of the capacity to work of people with mental health problems. Work should be seen as part of the treatment of mental health problems and not just a hindrance to recovery, says the report.
In Australia, people affected by mental health issues are three times more likely to be unemployed than those with no mental health problems. To limit the risk of long-term unemployment, Australia must improve early identification of mental health problems, invest in appropriate services for jobseekers with mental-ill health and encourage post-placement support.
Change is also needed in policies to support young people with mental health problems who struggle at school and in their transition to working life. The OECD recommends that Australia create a coherent nationwide support structure to act upon early school leaving and support young people with mental health problems in their transition to work.
Another key issue to be addressed is the role of employers in dealing with mental health issues. Policymakers should strengthen employers' responsibility in sickness management and in offering employees occupational mental health services, regardless of the work-relatedness of workers' mental health issues.
More information about OECD's Mental Health and Work series are available here.