December 19, 2013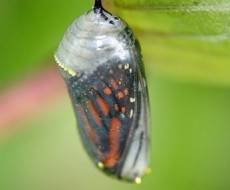 Those of us who feel bereft when we are forced to abandon our links to a world beyond our immediate surroundings and companions for even a few minutes will be delighted at the news that British Airways has become the first European airline to allow electronic devices to be switched on for the whole time passengers spend on their aircraft, including take-off and landing. However, it's not all good news for Europe's presenteeist army of solipsist tech addicts as they will still not be able to text, call or use wireless connections. But they will at least be able to use their phones, tablets, e-Readers or laptops offline rather than talk to somebody, read a book or newspaper or even take the slightest interest in what is happening right in front of their eyes.
The move comes after the Federal Aviation Administration reassessed its rules in November leading to a number of American carriers to change their own policies immediately. Consequently the Civil Aviation Authority in the UK and the European Aviation Safety Agency have also issued new guidance which will inevitably see changes in the policies of airlines across Europe.
Soon there will be no respite from either your own pressing need to peer at a screen or to bear the zoned out and sometimes noisy connectedness of your fellow travellers, even for a few minutes at a time.  Earlier this year, UK mobile operator O2 become the latest provider to offer free WiFi connectivity to passengers on London Underground. It joined Vodafone and EE in offering connectivity through a partnership with Virgin Media, which has hotspots at more than 120 tube stations. In September the UK government announced its intention to 2015 mobile signals along the UK's busiest railway lines. The aim is to begin the eradication of the network's notorious 'not-spots' by 2015.
Meanwhile in the US, the stuttering take-up on in-flight WiFi is starting to at last gather some momentum. Providers are overcoming the technical difficulties that have prevented them from providing fast, reliable (and hence profitable) Internet speeds in flight that are at least as fast as average Internet speeds on terra firma. According to a September survey from Honeywell, around 90 percent of 2,000 US passengers say they agree that every flight should offer WiFi.